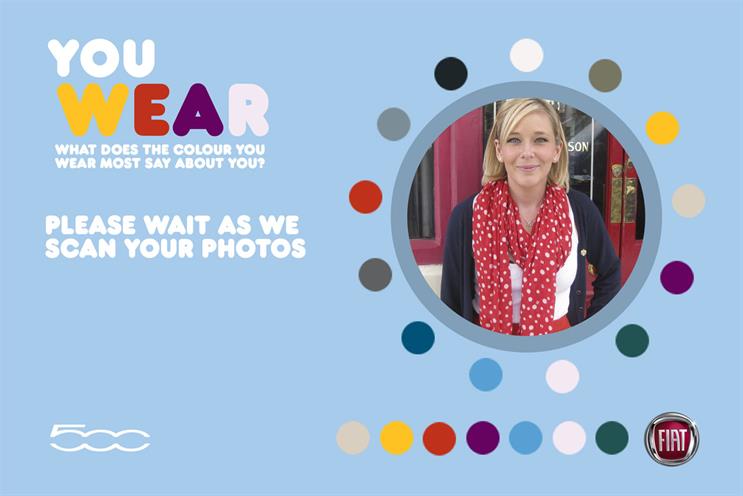 Back in the day, Facebook apps were simple beasts. They allowed users to register their support for a household product or their favourite vehicle with little else in the way of interaction. How things have changed.
Fiat's agency, Krow, has developed an app for the 500 model that claims to be a "world-first fashion app". You Wear can analyse people's Facebook photos to discover which colour they wear the most, what that might mean about the person and which car colour would best match their personality.
Krow created the app to highlight the range of colours available for the 500. The technology (https://apps.facebook.com/fiat-youwear) works by analysing the last 25 photos that the user has been tagged in. It uses the co-ordinates of the tag to assume where their body is positioned in the picture and samples that area for colour. From here, it identifies the colour that appears most frequently and assigns a personality profile and a 500 accordingly.
The app then provides each user with a personality reading based on their colour match. Krow brought in Karen Haller, an authority in the field of applied colour psychology, to provide the expertise on the psychology behind colour attraction.
Nick Hastings, the creative founder at Krow, says: "Since colour is a great expression of individual style, we wanted to create a fun, social way to tell people what the colour they wear says about their personality."
The Fiat 500 You Wear app should increase interest in the car but also demonstrate some of the sophisticated applications that are now available to advertisers.