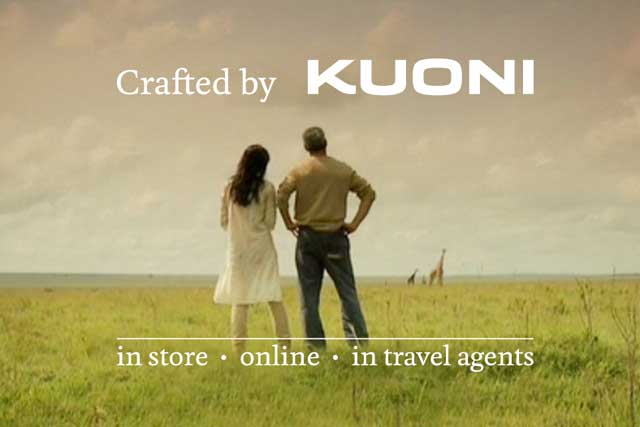 The campaign, created by Brighton-based agency Designate, will run until 9 January, with media buying handled by MediaEdge CIA.
Two 30-second creatives will air. The first features a couple on their honeymoon in the Maldives, while the second encourages people to celebrate special occasions, such as birthdays, abroad.
Kuoni, which has traditionally used direct mail, press, email, digital, retail and trade marketing activity, said it is one of the largest travel brands to not currently use TV.
A spokesperson for Kuoni described TV as the "best medium to convey the emotion of taking holidays around special occasions" and said the company hopes to capitalise on the brand's growing awareness among consumers as it expands its retail network.
Kuoni has opened 20 new shops on the high street in the past four years. In May the tour operator partnered with John Lewis to launch the first "shop within a shop", which offered Kuoni's services as a concession within the retailer's department stores.
Derek Jones, managing director, Kuoni, said: "Time away with our loved ones is so precious, to many it could be the true meaning of luxury and for others it's the stuff family memories are made from.
"Television helps us to portray those heart-stirring emotions we feel when in an amazing location overseas, be it celebrating the start of married life together or any special occasion in your life. We can't wait for audiences up and down the country to tune in and be moved to travel."
Follow @loullamae_es