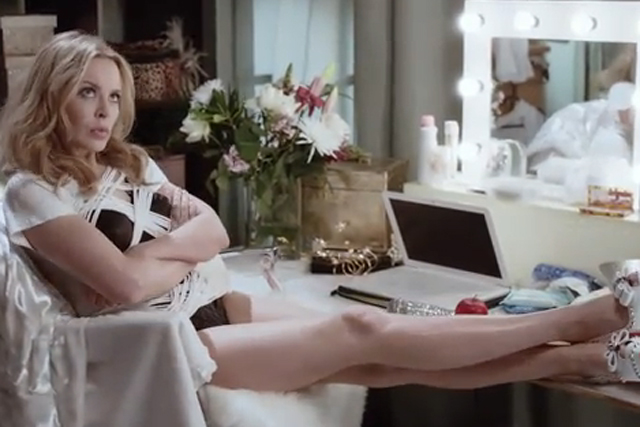 The video, created by McCann London, features Darren, an avid 'Dance Central' gamer, emulating Kylie's famous dances routines and wearing her revealing outfits, including her gold hot pants and white jumpsuit.


It culminates with Darren locking Kylie in her dressing room and taking her place on stage.
The film has been shot by Becky Martin, the Bafta award-winning director behind the British Comedy series 'Peep Show'.
Kylie's hit song 'Can't Get You Out of My Head' is one of the tracks on 'Dance Central', which works with the Xbox Kinect motion controller.
As part of the tie-up, which began on 19 February and continues until 12 April, Xbox has been inviting fans to upload videos of their best Kylie dance routines onto its Facebook page, which along with YouTube, is hosting the film.