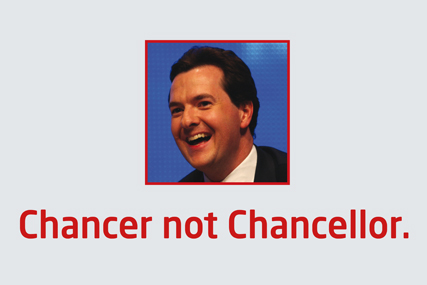 The new press ad, which is running in Brighton to coincide with the Conservative Party spring conference, asks the public to consider whether Osborne has the level of competence needed to become the next Chancellor of the Exchequer.
The ad carries an image of Osborne, along with the strapline 'Chancer not Chancellor'.
The work breaks in the same week that it was announced that Labour has managed to close the Conservative's lead in the polls to the closest gap since Gordon Brown became prime minister.
Last month Labour revealed its campaign slogan, 'A future fair for all', in an attempt to capture the "eternal heart" of the party.
The Conservatives unveiled its own slogan, 'Vote for Change', at the weekend alongside the six key themes that the party plans on focusing on during the run up to the election.
More on Brand Republic
Tories launch election iPhone app