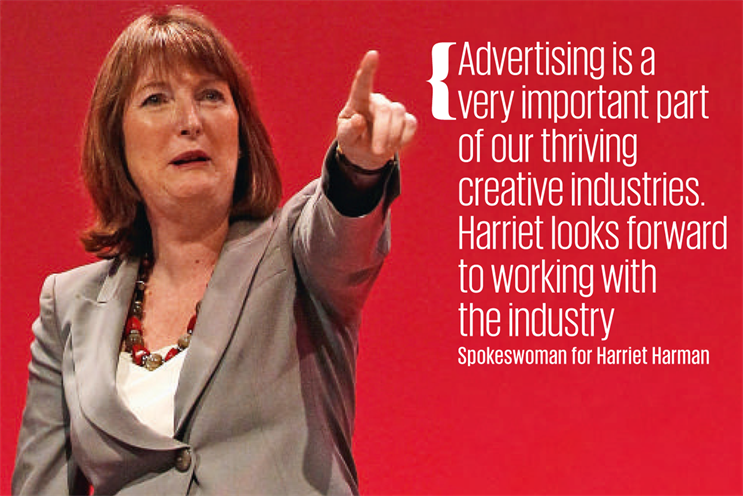 During a debate at the Advertising Association's Lead conference in London's Kings Place, the MP gave many in the room the impression that she was sceptical of advertising's role in consumerism.
Goodman's remarks spark­ed concern in the industry and inspired a robust defence of the sector by the WPP chief executive, Sir Martin Sorrell, in The Sunday Telegraph.
A spokeswoman for the Shadow Culture Secretary, Harriet Harman, told Campaign: "The advertising industry is a very important part of our thriving creative industries and, as well as being a world leader, provides jobs and economic growth. Harriet looks forward to working with the industry as we develop our manifesto plans and welcomes all suggestions as we develop our policy ideas."
Ian Barber, the communications director at the AA, welcomed Labour's comments. He said: "UK advertising has much in common with Labour's vision for an economy built on responsible business. There is a valuable debate to be had about what advertising can do for people."
Advertising is not the first industry to be on the receiving end of negative statements from Labour in recent months. A former Labour government lobbyist said the party was at risk of damaging its reputation. He said: "Each of these interactions probably polls quite well but, when you put them all together, the biggest damage is that they look like they are creating arbitrary policies."
Tess Alps, the chair of Thinkbox, believes the industry could do more to communicate its value. She said: "In recent years, the AA has become much better at explaining the economic benefit of advertising. It now needs to explain how advertising can help create more responsible business and better consumer products."