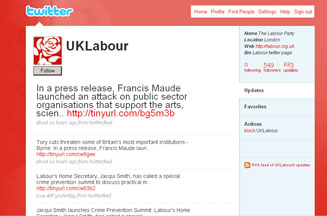 It is recruiting an online communities organiser who will play a key role in creating content across the party's web platforms and on social networking sites such as Facebook and Twitter.
It is also on the hunt for a digital marketing co-ordinator to create online advertising campaigns and run email marketing drives. Sue MacMillan, Labour's head of new media, will be involved in the recruitment selection.
The move to increase the team underlines the importance of online marketing in the party's campaign plans.
In August Labour MP Kerry McCarthy, MP for Bristol East, was named as Labour's new media campaigns spokesperson, although she soon became known as the 'Twitter Tsar'.