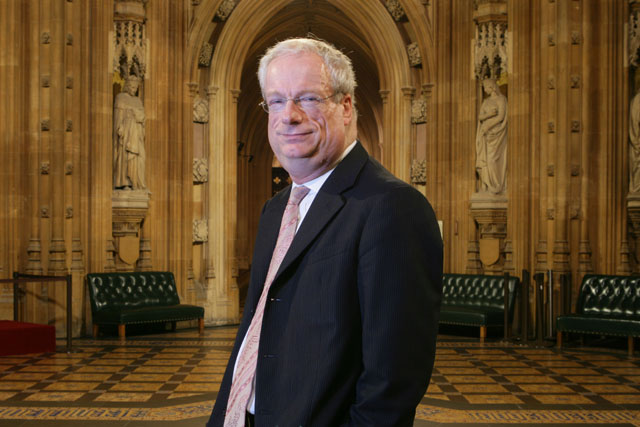 Cuddling up to the creative industries isn't exactly a new phenomenon in Labour Party circles, although its announcement of the setting up of a network to stimulate the sector's contribution to Britain's economic growth may have a political significance that's not readily apparent.
In the late 90s, Chris Smith - then Tony Blair's first Secretary of State for Culture, Media and Sport, now the chairman of the Advertising Standards Authority - opened the way for a rapprochement with creative companies.
As far as the ad industry is concerned, glasnost with Labour never fully materialised. This was partly because, after Smith's departure in 2001, his job became a "revolving door" appointment, and partly because adland was never sure about what it wanted from government.
Now the party wants to re-engage with 13 creative industries, including advertising. And it has underlined the seriousness of its intent by appointing Andrew McGuinness, the Advertising Association chairman and Beattie McGuinness Bungay partner, to lead the initiative.
Helping him will be Patrick McKenna, the chief executive of Ingenious, financial svengali to the UK's showbusiness elite and a member of Bartle Bogle Hegarty's advisory board. He will investigate how creative companies can access the finance and the business skills they need in order to grow.
Ad industry insiders suspect Labour is reaching out to the creative industries because of their left-of-centre outlook and a belief that it can capitalise on David Cameron's arm's length attitude.
The Prime Minister has sidestepped invitations to meet the IPA ever since he was elected Tory leader. Some believe this was on the advice of his strategy guru, the former adman Steve Hilton. "We think Hilton believed the electorate saw the ad industry as the source of a lot of social problems and advised Cameron to keep his distance from it," an IPA source says.
Although McGuinness insists the network is open to anybody from the creative industries regardless of their political affiliations, others suggest Labour's initiative is a "fishing trip". With a General Election still four years away, the party might be trying to identify possible friends in the "creative village" in case it should ever need their help.
Meanwhile, the hope of those establishing the new network is that it can help induce the Government to encourage schools to persuade more pupils to think about careers in the creative sector and to equip them with the prerequisite skills.
"It's vitally important that the creative industries engage with Whitehall," Damian Collins, the former M&C Saatchi senior executive turned MP and director of the Conservative Creative Industries Network, says.
Some say greater engagement could pave the way for government action to protect agencies' intellectual property rights as well as initiatives from which both sides could profit. One idea is that successful public-service campaigns could be sold for use by other countries.
Whether or not the so-called "fairness pledge", under which creative companies involved in the network promise to recruit on the basis of talent rather than social background, is practical in the agency world is debatable.
"Even in a good year, agencies have no more than 700 jobs on offer and there are large numbers of young people leaving university happy to work as runners just to get a start," an industry source says. "There are few places in agencies for 16-year-old school-leavers."
AGENCY HEAD
Andrew McGuinness, partner, Beattie McGuinness Bungay
"The creative industries aren't in difficulty. Quite the opposite. Nevertheless, their future can't be taken for granted and they face a number of issues of common concern such as the slashing of arts funding and the growing popularity of the baccalaureate, which puts less emphasis on creative skills.
"The creative industries have a delicate ecosystem in which one part impacts on another. The ad industry, which works with artists, editors and film-makers, is a good example.
"I think the network will allow us to identify common issues and to take action channelled either through the Government or the Labour Party."
INDUSTRY BODY HEAD
Nicola Mendelsohn, president, IPA
"I very much support this initiative. Our growth potential as an industry is underestimated and there is much more the Government can do to stimulate it.
"We always seem to be the whipping boys and threatened with further regulation when the Government ought to be championing us.
"The ad industry always welcomed people from varied backgrounds, but I think we're not as good at it as we used to because we have fewer entry points such as the post room or the secretarial department.
"I'd like to see the Government make it easier for talent from around the world to work in the creative industries here."
MP
Damian Collins MP, director, Conservative Creative Industries Network
"The creative industries are such a dynamic sector and a permanent dialogue between those at the sharp end and Whitehall has to be a good thing because they can help shape policy.
"We set up our own group because we felt there was a real gap in the market for it. However, we wanted the industries to talk to us. We didn't want to lecture them.
"Although Labour might have been better establishing their network while in government rather than in opposition, I think that any initiative that connects politicians with the creative industries is welcome."
CREATIVE HEAD
Dave Trott, creative director, CST The Gate
"Do I think this initiative can help improve the ad industry? Not remotely. It strikes me as a dozy idea that hasn't been properly thought through.
"A lot of what are called 'creative industries' are actually 'style industries'. That doesn't mean they don't have creative people working in them but many that call themselves 'creatives' are actually 'stylists'.
"Real creativity is scary and confrontational and it's that kind of creativity we should be using to solve the problems of poverty and crime. It's about much more than encouraging a few 'stylists'."