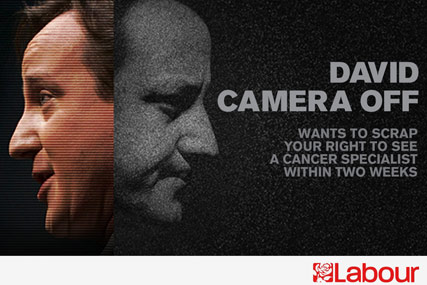 Labour is using online real-time feedback directly from the public through sites such as Twitter to inform its nationwide campaign.
In addition, local Labour MPs and campaign organisers have undergone new-media training and will post the feedback they receive from people on their doorsteps online.
The campaign will include daily online video messages from senior campaign politicians, supported by research on the party's policies.
Followers will also get access to the most up-to-date news from the campaign via Twitter. Detailed policy briefings, which had previously only been available to Labour candidates, will be available on the party's website.
Labour's latest push centred on a visual created by Saatchi & Saatchi that was launched online and spread via Twitter and e-mail.
Douglas Alexander MP, Labour's General Election co-ordinator, said: "It's at the school gate, in the workplace, on the doorstep and on social networking sites where people talk to one another that this election will be won."
Labour's campaign themes, to be set out this Saturday, are securing economic recovery, protecting schools and the NHS, cutting crime, supporting families and creating jobs.
Read more on Brand Republic
Tories make best use of email but all parties flounder on social media