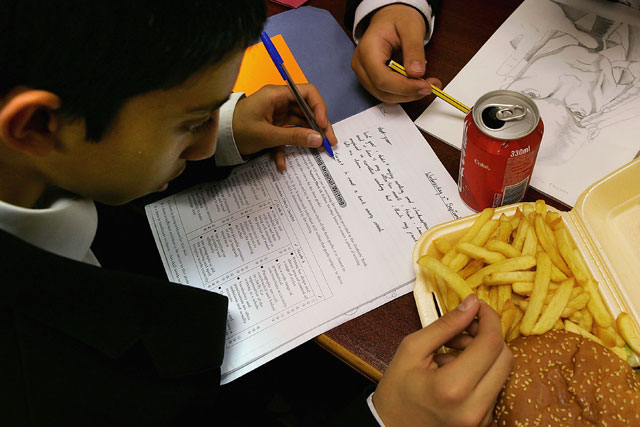 Labour, which resisted such calls while it was in power, has backed renewed demands by pressure groups for a watershed. The move follows research by Newcastle University, which suggests that previous attempts to limit ads to help the fight against obesity have made little impact.
Although most ads shown during children's programmes stick to the rules introduced in 2009, researchers found that children are still exposed to the same amount of ads for unhealthy foods because they also watch programmes aimed at an older audience.
Jean Adams, a lecturer in public health at the university, said: "While ads stay within the letter of the law, I think we can say we're still not getting the spirit of the law."
Diane Abbott, Labour's public health spokeswoman, said: "Children should be protected from junk-food advertising. Not just with a 9pm watershed for TV but online, through mobile phones, packaging and in-store."
Ian Barber, the Advertising Association's director of communications, said: "These calls for bans create more heat than light in such an important debate. The ad industry is getting on with changes to the volume, visibility and content of food ads.
"We're more than playing our part in driving real, constructive change - it's about time that others did the same."