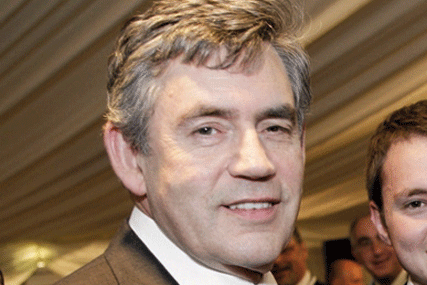 The campaign will encourage people to get their friends "to take a long hard look" at the Conservative Party on key policy areas, such as the economy, manufacturing, crime, schools and child tax credits.

Labour is encouraging supporters and members to share the message with their friends on Twitter and Facebook, and hopes the message will be spread by word of mouth.

The campaign uses authorative voices of individuals from each area to give weight to its campaign, and to make people question their voting intentions.

For instance, the online ad dealing with schools quotes the head of the Swedish version of Ofsted saying that the Swedish plan that the Conservatives want to copy 'has not led to better results' in Sweden".

On the issue of the economy, Labour is seizing on the controversy that has surrounded the Conservative shadow chancellor, George Osborne, and his fiscal plans for which he was rebuked by more than 60 academics in a letter to the Financial Times. They warned that an immediate fiscal squeeze could jeopardise any recovery. This view was also backed by the International Monetary Fund, which gave backing to the government's approach.

The ad quotes Richard Lambert, the head of the CBI, saying that Gordon Brown's government is "right to say that it would be a bad idea to slam on the brake right now because the economy is still so fragile".

As well as sharing the message on social media, the Labour Party is also launching a Google Adwords key words campaign around the key issues, targeting those searching for information. The campaign drives people to the Labour Party website.

Labour began its social media campaign last week and hopes that its word-of- mouth activity will have a significant impact on the electorate.
Douglas Alexander, Labour election co-ordinator, said that word-of-mouth campaigning was a key insight gleaned from discussions with Barrack Obama's team.

He added: "It's [WOM] at the school gate, in the workplace, on the doorstep and on social networking sites where people talk to one another, that this election will be won."
Kerry McCarthy, Labour's new-media campaigns spokesperson, and MP for Bristol East, said: "As Douglas Alexander, Labour's general election campaign coordinator, has said – word-of-mouth campaigning will be critical in this campaign.
McCathy added: "Social media platforms like Twitter and Facebook make word-of-mouth campaigning easier than ever, and we are hoping this campaign will encourage people to talk to their friends, ask them to take a long hard look at the Tories, and explain how the Tories are a change we can't afford."