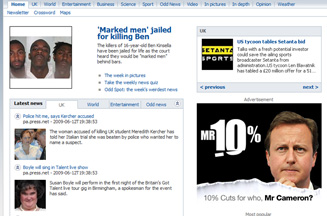 The campaign, created by Tangent One in less than a week, picks up on comments from shadow health secretary, Andrew Lansley, which revealed that the Conservatives would cut public spending by 10% across the majority of government departments.
Labour has created an animated widget on the Labour Party's website, www.labour.org.uk, which supporters can make viral by sharing it through Facebook or on their own website. Visitors to the new 'Mr 10%' section of Labour's website are then encouraged to sign a petition to call on David Cameron to explain where his cuts will fall.
Banner ads and Google Adwords are also being used to promote the message throughout the web, along with an email from Home Secretary Alan Johnson to supporters.
To support the digital aspects of the campaign, the Labour Party activists are distributing thousands of leaflets with the same artwork as the website and banner ads in town centres across the country.