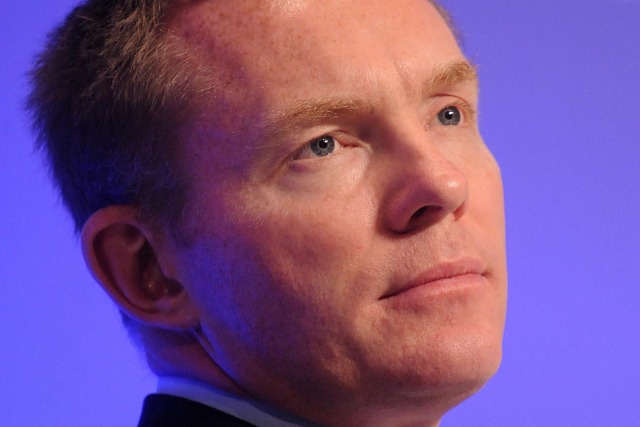 In a mock leader election debate held today at King's Place in London, Bryant, the shadow culture, media and sport minister, was up against Maria Miller, the former culture secretary, and Liberal Democrat, Tom Brake, the deputy leader of the House of Commons.
As a preamble, the host and LBC presenter Nick Ferrari went over the candidates, who all have interesting backgrounds.
Bryant trained for the priesthood, Miller was educated at a comprehensive in south Wales before working in advertising and becoming a director of Grey, and Brake was brought up in both Paris and London.
In their initial pitches Miller asked the delegates to vote Conservative to secure "the future" of the UK, while Brake pitched for the middle ground. He said: "The Liberal Democrats would borrow less than Labour, and cut less than the Conservatives."
Bryant said Labour wanted to ensure the whole country benefited from improving "economic performance".
On the issue of immigration Miller said the Conservatives wanted the "brightest and the best" but Bryant said her comments were "preposterous as Cameron had set "ludicrous targets" to cut immigration.
Brake said the Liberal Democrats wanted the UK to be "closed to crooks but open for business".
The debate moved on to the pupil premium in schools and then the question of cigarette packaging. All three candidates supported the use of plain packaging for cigarettes, but none wanted to extend the ban to high sugar, fat or salted foods, Ferrari repeatedly asking Tom Brake "what about Frosties?"
On Europe, more differences emerged. Miller was in favour of remaining in but only "if we can renegotiate our position". Bryant and Brake were more emphatically pro-Europe.
Ferrari asked the trio what role advertising would play in the election. Miller said it had a "fundamental role" and Bryant said it would "have an impact" but Brake said it would not be much of an issue for the Liberal Democrats.
At the end of the session Ferrari asked the 300-odd advertising and media executives to vote on who had won the debate. Bryant won 60 per cent of the vote, Miller 25 per cent and Brake 4 per cent. An additional 12 per cent said they were floating voters.
Bryant attended the debate despite breaking two ribs in an accident yesterday. Some in the media had joked that this was as a result of his recent spat with the singer James Bunt.
He said: "Just to clarify – James Blunt played no part in my injury. He called me a gimp, which I believe is some sort of sex toy. Well I'm not his sexual toy, and never will be. He's gutted."