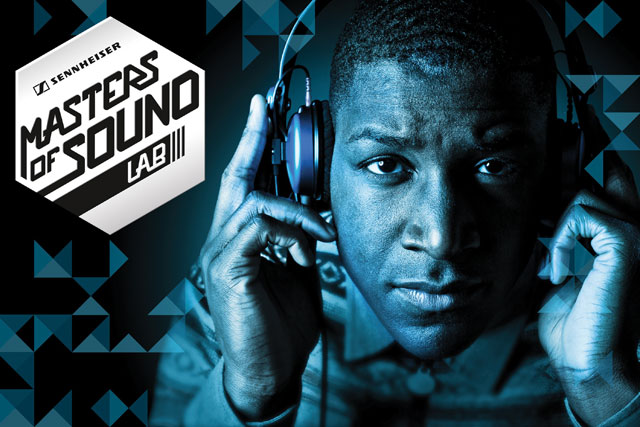 Aspiring producers will have the chance to create a track with Labrinth, in the competition being run under the 'Masters of Sound' moniker, developed by Billington Cartmell.
The winning track should provide the "perfect test" for Sennheiser headphones, and the producer will go on to work for a day with Labrinth in the studio. The track produced will be performed at a special session at the HMV store on Oxford Street in mid-May.
Those wanting to submit music should do so at the Facebook page facebook.com/sennheiseruk, with entries subject to a public vote. Labrinth will then choose the most inspiring hopeful to collaborate with.
Denzil Thomas, Billington Cartmell head of music, explained: "Sennheiser is such a well-known and respected brand among the music fraternity, that finding a partner artist for this creative collaboration was a tall order.
"We were after a producer, writer and preferably performer who is current, but also has the technical and musical credentials this Sennheiser project demands. Labrinth is a true renaissance musician, a perfect match for the renaissance audio brand."
The competition opens for entries this week for six weeks, closing on 8 April. Anyone over the age of 18 can enter.
Labrinth said: "A couple of years ago I was fighting to get my sound out there, so now I want to give people the chance to show the world what they can do. Opportunities like this can get you heard and change your life.
"There's so much raw British talent out there and I'm hyped to hear all the different styles and sounds that come out of this and see what we can create. I've got a feeling already you guys aren't going to make it easy for me to pick a winner."
Abbott Mead Vickers BBDO won Sennheiser's global ad business after a pitch in November.