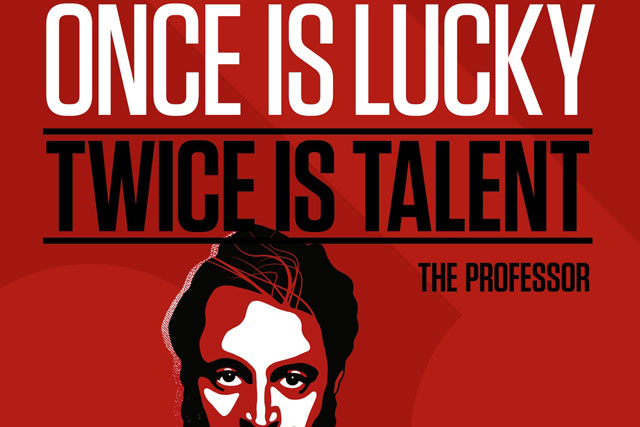 Complainants to the Advertising Standards Authority believe the ads are harmful and irresponsible because they glamorise gambling, link it with social and sexual success, and exploit the credulity of young and vulnerable people.
The Ladbrokes outdoor campaign features red stylised posters of the characters in its wider campaign, but use taglines such as "once is lucky, twice is talent" and "when you win it's skill, when you lose it's bad luck".
The criticism of the posters, created by Bartle Bogle Hegarty, comes as Ladbrokes is trying to position itself as a responsible bookkeeper after releasing what it claims is the UK's first dedicated TV ad to promote responsible gambling last week.
A spokesman for Ladbrokes said: "There appear to be a few people who have had a sense of humour failure regarding our new campaign.
"It is a shame because the feedback on Ladbrokes life has been overwhelmingly positive and the tone of the advertising is in marked contrast to other aggressive campaigns in the market place.
"Moreover, the fact that the campaign includes the first ever TV ad that is dedicated to a responsible gambling message appears to have been ignored. We trust the ASA will dismiss the complaints in due course."
The poster ads were created as part of the first work from BBH London since the agency picked up the account. The poster ads accompanied a TV spot introducing the characters.
A spokesman for the ASA said it is carefully assessing the complaints to establish whether there are grounds for an investigation.
This article was first published on Campaignlive.co.uk