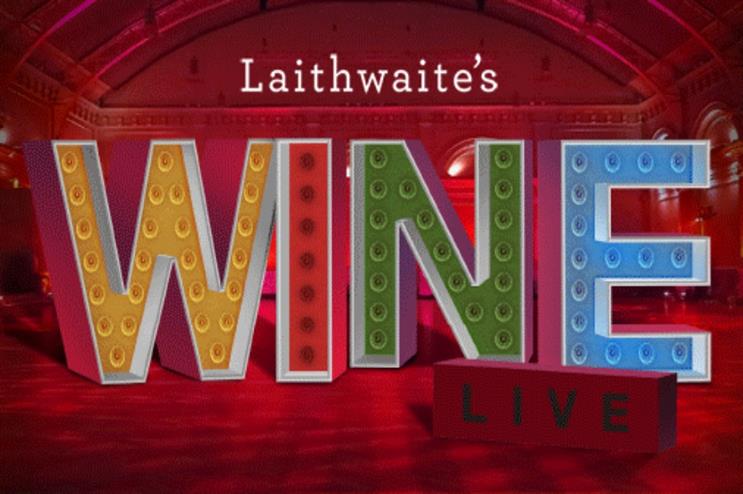 The Laithwaite's Live event, taking place from 4-5 November in London, will feature four tasting experiences: Wonderful bubbles and artisan beers, Irresistable Old World, New World Favourites and Everything else, including fortified wines and spirits.
Visitors will be able to take part in a number of interactive sessions, including 'discover your wine personality', in partnership with the Wine & Spirit Education Trust. The world's wines and the entire wine drinking population will be divided into four broad categories, with visitors encouraged to take a quiz to find out their 'style match' with a two-letter wine personality profiling code, alongside a fun photo opportunity. Every bottle at the show will be labelled with a code so visitors can instantly recognise if it's their kind of wine.
'Tasting in the Dark' will invite guests to enter a tasting theatre with a difference, a pitch black environment forcing them to rely on their ears, nose, mouth and sense of touch, while a series of masterclasses will be hosted in the tasting theatre. The show will also feature VR tours of Le Chai au Quai winery in Bordeaux.
Beth Willard, wine buyer for Laithwaite's Wine, said: "Laithwaite's Live is always a brilliant event and with 2016 being the first to take place at The Royal Horticultural Halls, everyone has been working incredibly hard to make sure it's the best one yet. If the great selection of wines wasn't enough to tempt you to come along, then you simply have to try out some of our special events this year. Tasting wine will never quite be the same."
Supermarket giant Tesco is staging a wine fair in London at the end of this month, showcasing a large number of its wines and expert talks. Also at the end of this month, trade body Wines of Argentina, is hosting a four-day festival themed around wine and food from the destination.