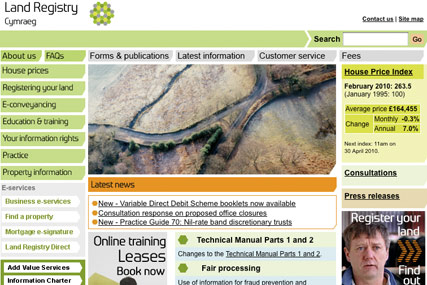 The organisation sent out an RFI to agencies last week, with a view to holding a pitch for the business in June.
Between five and seven agencies will be invited to participate in the pitch process, with the successful agency expected to work on the account for a three-year period.
The winner will be responsible for all of the Land Registry's creative and strategic communications, which will include print and press ads, direct marketing, online advertising and public relations.
The agency will also develop the organisation's website, working with its in-house marketing services team, which currently handles all advertising campaigns.
The Land Registry's communications aim to provide legal and procedural infor­mation and raise awareness of the organisation's work.