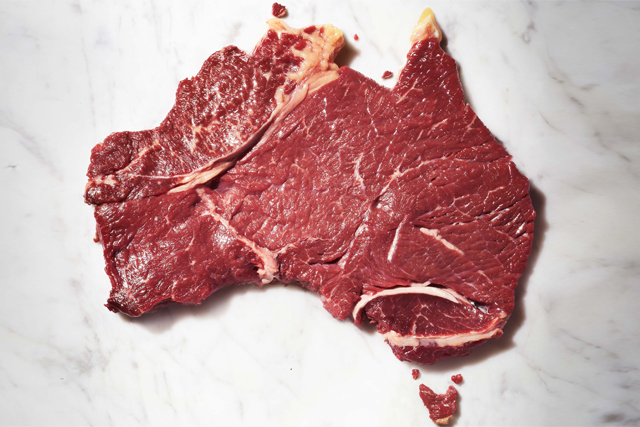 The press ad reads, "the Lions have been fed", in text above a piece of meat in the shape of Australia, where the Lions have been on tour since June.
The rugby team beat the Quantas Wallabies 41-16 in Sydney last weekend, sealing a 2-1 victory in the series.
The Land Rover ad ran in yesterday's Sunday Telegraph, booked by media agency Mindshare. The ad was created by the car brand's agency Rainey Kelly Campbell Roalfe/Y&R.
The ad was art directed by Tim Brookes and the copywriter was Phil Forster.
Land Rover is the official vehicle of the Lions, and the brand has involvement in various other Rugby events.
In May, JWT London launched a campaign for HSBC to celebrate its sponsorship of the series. It featured players embarking on an epic voyage to Australia in a ship, marking the 125th anniversary of the tour.
Rupert Williams, managing director of RKCR/Y&R, said: "Land Rover is a very proud sponsor of the Lions, so we were keen to create a stand-out ad congratulating the team on their first series win in 16 years. It was a dream brief for the rugby fans in the agency."