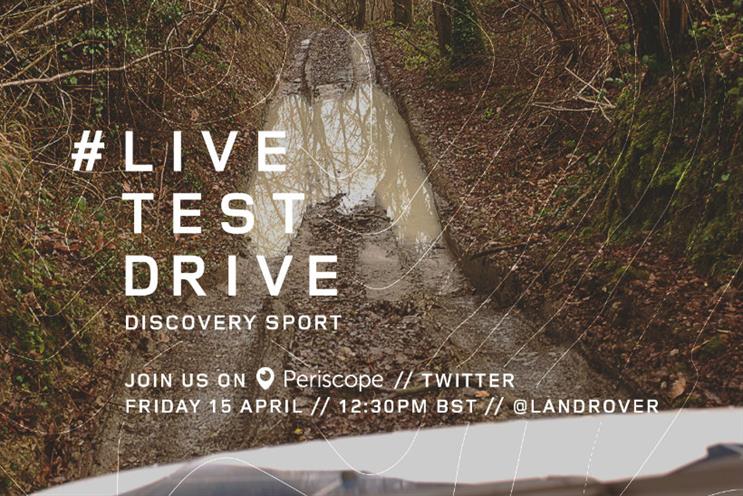 A series of test drives will be broadcast throughout April in order to allow fans around the world to see first-hand the versatility of the vehicles.
Each test drive will demonstrate a Land Rover model in a different off-road or on-road environment and will feature live Q&A sessions.
The test drives are being broadcast live every Friday afternoon and this week's stream featuring the Discovery Sport will have media spend behind it to promote it on Twitter and Facebook.
Land Rover head of global digital marketing Peter Biven said: "We needed to make our products more accessible to online viewers and increase interaction with fans and potential customers. It felt like now was the right time for detailed product demos."
Brand: Land Rover
Agency: The Brooklyn Brothers