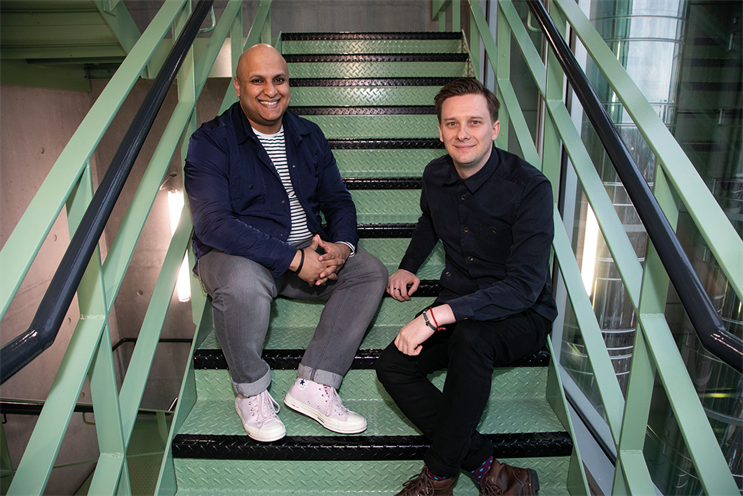 Winner: Rob Ganguly and Breathwick, creatives, Spark 44 for Land Rover Discovery's "Yeti"

Kinmont: I chose this ad because...
… the writing and production painted a colourful picture: you can see the Yeti with the bad hair on the accursed mountain and almost lick the moss.

This tactile and humorous spot supports the Discovery's positioning in ensuring that adventure is never far away. Especially if that adventure can be encountered while simply walking the dog with the kids.

It's a good example of setting a scene where the listener is transported to the windswept craggy Land Rover world.

The multiple characters involved don't seem to get in the way of the storytelling, and the product benefits are nicely woven into the script.

Selling the promise of 4x4 adventure runs the risk of alienating most of us, but this ad makes it believable and accessible, and not just a car for the likes of Sir Ranulph Fiennes.
How would you encourage creatives to 'See radio differently'?
Set the scene
Never forget that with a radio ad, unlike a photographic poster, you can take your listener anywhere with the application of a few sound effects. Painting a picture and creating a stage for your storytelling are critical to engaging your audience. Want to set your ad on a windy mountain with a Yeti? Go with it.
Choose words that sound good
Really think about language that rolls off the tongue. Choose words that are pleasing to your ear – phonaesthetics is the science-y name for it. CS Lewis and J.R.R Tolkien used the words "cellar door" to illustrate this. It sounds good, right?
Read everything out loud
Hear how your script sounds. Did you stumble on anything? Did it feel natural? Are there bits you can cut? Allow more time than your read-through – space to breathe will always be valuable.
Winning ad: Land Rover Discovery "Yeti"
SFX: High winds. A bush rustles and branches break as a groaning creature emerges. A dog starts to yap.
Son: What's that boy? Dad! Over there. Is that a Yeti?
Dad: It's just his hair, Son.
Hermit [raspily]: At last! Saved after all these years. Stuck up this cursed mountain. Licking moss with only a crow for a friend… How d'ya find me?
Dad: Just walking the dog. Need a lift back down?
Hermit: Room for a crow?
MVO: Adventure's never far with the Land Rover Discovery Sport. Now £339 per month on Land Rover personal contract hire.
Hermit: Oooh, heated seats.
MVO: Land Rover. Above and beyond.
[Legals]

Credits
Agency Spark44
Creative team Rob Ganguly, Ben Breathwick
Creative directors Matt Statham, Chris McDonald
Producers Nicola Spence, Alex Rofaila
Studio Grand Central
Sound engineer Gary Turnbull
Voices David Sterne, Max Dowler, Tobias Ungleson, Simon Lipson, Fleur Keith
Could you do better? Enter your work at aerials.co.uk
The Aerials are awarded monthly by Radiocentre to the creative team behind the best work entered at aerials.co.uk and chosen by an invited creative-director judge.