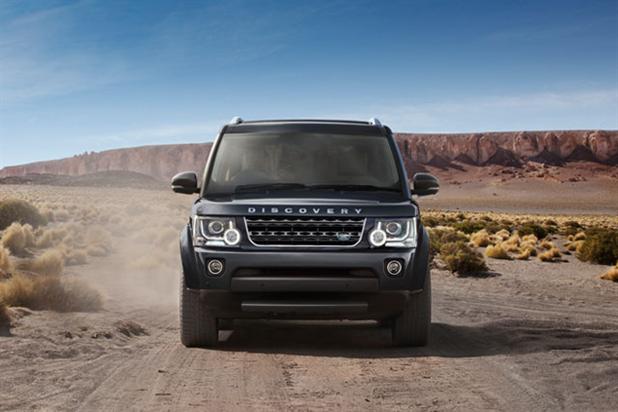 Although set-up as Jaguar's global communications and marketing partner, Spark44 has also been moving in on Land Rover's creative assignments in recent months, acquiring Land Rover's incumbent Australian ad agency Morris & Partners at the end of last year.
The main loser in the US and UK is Young & Rubicam, which has produced high-profile award winning work for the Land Rover brand.
Ogilvy has lost the digital user experience and website design account, Wunderman will no longer handle CRM work, and Cogent Elliott has had to let go of the brochure and website delivery work.
Jaguar Land Rover said that the media planning and buying business handled by Mindshare will not be affected by the move.
Last week, Campaign reported that Jaguar moved its social media business to Spark44 from We Are Social, which has handled the business since 2011.
Jaguar said it was a "strategic decision" and Jim Coleman, the managing director at We Are Social, referred to the move as "cost cutting".
Spark 44, which has offices in LA, London, Birmingham, Frankfurt, Shanghai and Sydney, launched in 2011 claiming to be a "unique communications entity ... helmed by professionals with unequaled expertise in every customer touch point in the automotive universe".
Anthony Bradbury, the global marketing communications director for Jaguar Land Rover, said: "Extending our innovative Spark44 agency model to the Land Rover brand will maximise global marketing effectiveness and efficiency, enhancing consistency of approach and quality worldwide as we build on the tremendous momentum that both Jaguar and Land Rover brands have in the marketplace today.
"This single marketing agency strategy perfectly aligns with our Jaguar Land Rover global organisational and retail structure and will be essential to building the next generation of distinct brand marketing communications in support of our global growth."
The latest ad from Y&R Global and Tag "adventure gene" will be released on 1 April. The TV, outdoor, print and digital campaign launches the Land Rover Discovery Sport model.
Recent Land Rover work to come out of the US includes an original, interactive digital book, The Vanishing Game, written by best-selling British novelist William Boyd.
The online thriller, by Y&R New York, follows the protagonist on a suspenseful driver from London to a remote part of Scotland, brought to life through an interactive, multimedia platform.
Steve Woolford, the chief executive at Spark44, said: "We have been on a transformational journey with the Jaguar brand, from the launch of the F-TYPE and now the XE: we feel we are part of making automotive history.
"It is now an equal honour and challenge to also work on the highly successful Land Rover brand as it takes its next steps building out its Range Rover, Discovery and Defender families of vehicles."