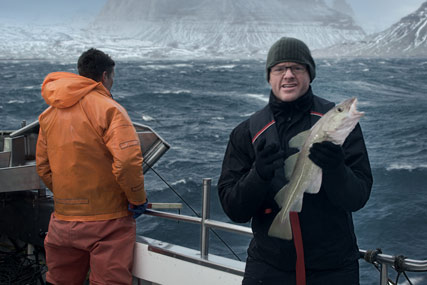 The Waitrose business had been handled by MCBD since 2005, and when MCBD merged with its sister agency Dare at the beginning of this year the account remained ring-fenced at MCBD's old offices to avoid a conflict with Dare's digital client Sainsbury's.
Now the MCBD team that was running the Waitrose account, including Ken Hoggins, Jeremy Carr and Melissa Robertson, is preparing to move into Now's offices. At the same time, Vision 7, the holding company that owns Dare, is drawing up an agreement to take a "substantial minority" stake in Now.
Waitrose is thought to have agreed to the move on the understanding that the account continues to be serviced by the existing team but has also made it clear that it will continue to monitor the situation.
Rupert Thomas, Waitrose's marketing director, admitted that the retailer is in discussions about the future of the account, "including a combination of the current team who work with us and the Now agency".
Gregor Angus, the president of EdC – the Vision & division that contains Dare, added: "Clearly Waitrose deserves the very best that the UK communications market has to offer, and we have spent considerable time and care exploring ways to deliver a stellar solution. Everyone knows that there is a lot to prove if the team are to continue to merit Waitrose's support and loyalty."
Vision 7's stake in Now is expected to be over 40 per cent. Now's integrated positioning dovetails with Vision 7's ambitions to build a broad marketing communications group. As well as the discipline-specific agencies housed under the EdC division, Vision 7 also owns Cossette, an integrated agency.