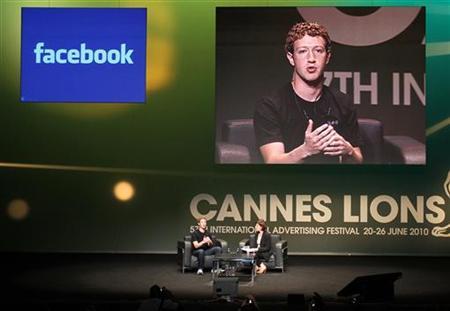 For agencies of course, first and foremost, it means competition. From who has the best villa to who throws the best party, and who "wins" the social media buzz, to who has the most famous guest and, of course, who gets invited to the Campaign party. Oh yes, and there's the the small matter of the roar of those industry defining, career-making Lions awards.
For a jobbing (and ageing) Campaign media hack like myself, Cannes is always a gloriously unpredictable but rabble-rousing affair. No two weeks are the same, but they always throw up a theme or two that helps set the agenda for many months to come, both inside and, increasingly, outside the scheduled sessions within the Palais itself.
Below, I've put together some personal highlights of the beast that is Cannes Lions – Top Right Group's undisputed jewel in the crown. The festival has set the bar in terms of ad industry events and now captures the imagination of the world.
Cannes 2010 – Sorrell vs Weed – The showdown
For me, 2010 must go down as the year Sir Martin Sorrell, leader of the world's biggest advertising group, met his match on stage with Unilever's Keith Weed – the then newly appointed chief marketing officer of the world's second biggest advertiser.
Weed had revealed he planned on doubling the conglomerate's spend on digital over the next year, saying by way of explanation "we fish where the fishes are".
He had memorably likened digital marketing to high school sex – "Everyone's talking about it. Few people are doing it, and those that are doing it, aren't doning it very well."
Sorrell, for his part, remained dubious – especially when it came to the rise of social media led by Facebook. He likened it to "letter writing".
He said: "It strikes me that social media is the modern form of letter writing in many cases. What we do is communicate with one another and express our preferences, likes and dislikes. It's basically an editorial thing."
Not to be deterred, Weed batted back Sorrell's reservations and said a better comparison would be to liken social media to the "modern day equivalent of a pub of bar chat" – for him it was a case of "word of mouth on steriods".
Writing this five years on, and with Facebook now generating almost $4 billion from ad revenue each quarter, I think we have to conclude the FMCG marketer has been proved right on this one – as he so often is.
Facebook's Mark Zuckerberg also entertained the crowds in Cannes that year, noting the social media site was on track to pass 1 billion users that year.
Zuckerberg had also waxed lyrical about the benefits of personalisation before revealing development of a location-based app for the social networking site is nearing completion.
He said: "Almost any product is better when it is based around personalisation, and the internet is becoming more personalised and personalisable…
"Knowing where a person is, and being able to personalise to what's around them and who's around them, is a really important and valuable thing."
Zuckerberg would go on to suggest that one day he could see Facebook floating on the stockmarket – just "not anytime soon".
As we now know, Facebook would become a public company two years later after the biggest IPO in technology and one of the biggest in Internet history, with a peak market capitalisation of more than $104 billion. After a shakey start, today its valuation is more than double that at $231 billion.
2010 should also be remembered as the year "advertising" was dropped from Cannes Lions in favour of "creativity" – the difference might have initially seemed purely semantic but it represented a signficant shift away from it being an event solely for ad agencies into something altogether broader.
Of course, this step-change will continue to be lamented by those formative creative pioneers, but I'll leave those gripes to those who were there, and only note – there is no turning back.
You can continue to read my takeouts from the years 2011, 2012, 2013 and 2014 on this year's Campaign Cannes Blog here.