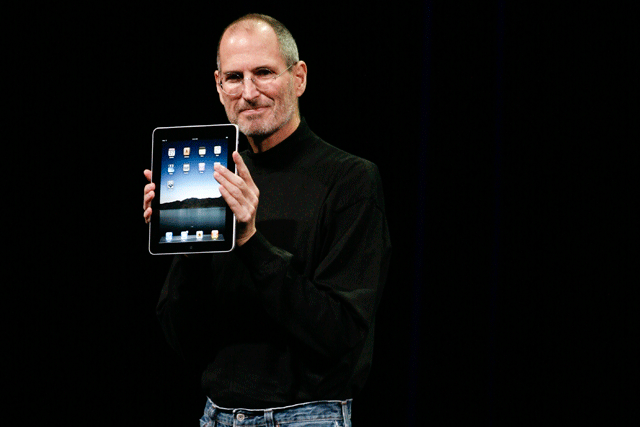 There is a well-entrenched marketing rhetoric that says innovation is the lifeblood of businesses; that if they don't invest in R&D, push into new markets and maintain an NPD strategy, they will not survive. By being ahead of the competition with new products, companies gain first-mover advantage: they capture market share, establish a premium, are seen as a pioneer and build brand loyalty.
Yet if we think of some of the biggest, most successful global brands - Google, Amazon, Gillette, Facebook, Pampers, Microsoft - first-mover advantage wisdom looks a little less sage.
Tim Ambler, senior fellow at the Adam Smith Institute, says: 'Gerard Tellis' premise (academic and co-author of Will & Vision: How Latecomers Grow to Dominate Markets) is that we're confused by first-survivor advantage; in other words, we think Gillette invented the safety-razor market, but it was second or third; the first two didn't survive.'
The late-mover advantage means that followers can learn from pioneers' mistakes, see whether there is a market worth entering and judge consumers' tastes.
In March, for example, Carling will launch its British Cider. While there is nothing new about cider as a product, Carling's parent company, Molson Coors, must have been influenced by the success of Stella Artois Cidre. Changing market conditions may also have made investment in the category more worthwhile.
'At the time Cidre seemed a strange move, but now it's quite logical as the tax rate on cider is much less than for beer,' says Chris Wisson, senior drinks analyst at Mintel. 'Carling was developing (this cider) for over a year; it has a strong distribution network and can support the brand with promotional activity. Latecomers to the market have to distinguish themselves.'
Another follower success factor is price. Cidre acquired the premium positioning Stella had built in the beer market, clearly differentiating it from the likes of Strongbow. However, Carling's is unlikely to do the same.
'If you come in late, you have to have a bloody good reason for the consumer to switch,' says Ambler. 'One reason could be that you're half the price, and some of the late transfers to a newcomer are simply down to that issue. You can also come in at a late stage at double the price - we've seen this in vodka.'
Elsewhere, in the retail sector, Morrisons is the last of the 'big four' supermarkets to move into online grocery shopping. After poor festive trading, it was forced to confirm that it would update the market on its progress on this front when it reports annual trading in March. It may have been slow to online, but the supermarket can learn from its predecessors. In fact, it believes that it can 'leapfrog' the competition with a superior offer.
Angus Maciver (pictured, right), chief executive of McCurrach and a former Morrisons group marketing director, says: 'Morrisons will be thinking about how it can emphasise its fresh offer, because nobody has really done fresh very well online - especially with the money it's invested in Fresh Direct (the New York online grocer in which it took a stake in 2011). It'll also be looking at the delivery part, as that's the most expensive aspect. Going into it new, you might set up a network of collection points, to make the online experience more profitable. It can also learn from Ocado, one of the first movers in online. Its model was (a) big warehouse servicing trucks going all round the country, but those trucks are a huge cost and it's struggling to turn that investment into profit.'
As well as learning from others' mistakes, followers can benefit from their investment in raising awareness of a new market before moving in. 'I worked on Ariel liquid when it was launched; it was second into the market after Unilever launched Wisk. Ariel really benefited from someone else having started to talk about liquid detergents,' notes Maciver.
Disappearing pioneers
Last-mover is also the tried-and-tested strategy of retailer brands. Own-label relies on branded suppliers investing in marketing to establish a new category before retailers come in with a lower-priced version.
Academic research has pointed to benefits of first-mover advantage declining with time. IHS Consulting cites a study showing that, of 46 major product innovations over the 20th century, the average time-span between introduction and follow-on declined 90% (from 33 years to 3.4 years) - and this study took place before the digital revolution.
Despite all the talk of early adopters and first to market, the technology sector is rife with examples of late-mover advantage, not least because additional development time can generate valuable advances. Pioneers can disappear in a matter of years. Just as Johnson & Johnson's Chux, the first disposable nappy, lost out to the marketing might of Procter & Gamble's Pampers, so too the CP/M PC operating system is little more than geeks' trivia, as MS-DOS, then Windows, took hold.
David Gouge, managing director of brand consultancy Brand Development, says bigger manufacturers are often late movers because of the way they think about innovation. 'They have no incentive to innovate themselves out of existence, so the disruptive stuff tends to come from smaller players,' he says. 'In those circumstances there aren't many disadvantages to being second mover. They often have established retail relationships and the muscle to raise awareness. You always have the experimental consumers that come in quickly, but they tend to leave quickly, too; the big win is to get the more open-minded, mainstream consumer.'
Dr Stuart Roper, senior lecturer in marketing at Manchester Business School thinks firstor last-mover advantage is all about the pace of the market. 'If it is moving rapidly and pace of technological change is also fast, then it may be better to come in later.'
This fits with the view of mobile gaming held by Alan Welsman, digital marketing consultant and former head of entertainment at Orange. He cites how the gaming companies that held back on mobile in the early stages saved themselves a lot of work. 'Initially they had to make content for all the handsets out there; now you only have a handful - IoS, Android, Windows - so you don't have to customise the content for all the devices.'
No sector stands still. As Facebook followed and learned from Myspace's mistakes, come 2020 there will no doubt be firms attempting to short-cut Facebook's learning curve, with a product better suited to the time, and without the legacy of decades of infrastructure.
The oft-cited advantage of being a true first mover is, arguably, more of a hindrance. It may not sound like a great opener when you next go into the boardroom, but being the last, or a late, mover could well be the position to strive for.
FOLLOWERS OUTPERFORM PIONEERS (click on table below)
VIEWPOINT: BEST-MOVER ADVANTAGE
Craig Mawdsley, Joint chief strategic officer, Abbott Mead Vickers BBDO
Last week, we learned the salutary story of Graphene, the miracle substance discovered and developed at Manchester University. A strong, thin lightweight material that can conduct electricity, it could have the power to herald a new industrial revolution. Have the best commercial applications so far come from the first mover, the UK? No - from Singapore and the US, from scientists taking our early work and making it better.
It seems that being first is no longer a guarantee of success (if it ever was). The very first search engine? Archie (1992). The first social network? SixDegrees.com (1997). The first touchscreen computer? CERN (1973). Even patent-protected tech categories like these seem immune to first-mover advantage.
The concept may even have become something of a problem in marketing. Often being first can lead to complacency and hubris in the face of more-nimble challengers, and blind you to massive structural changes in the market, as household-name brands like Blockbuster are finding to their cost at the moment.
Maybe we need to replace this outmoded concept with a new idea. We shouldn't be concerned about first-mover advantage, but should be studying best-mover advantage.
Disproportionate profits and market share accrue to the best idea, insight and service. Everyone's favourite marketing cliche, Apple, is a perfect example of this. It has followed in almost everything it has done, but has done it better than its competitors and scaled up very fast. A relentless focus on delivering great products, at fair prices to consumers you understand intimately beats being first every time.