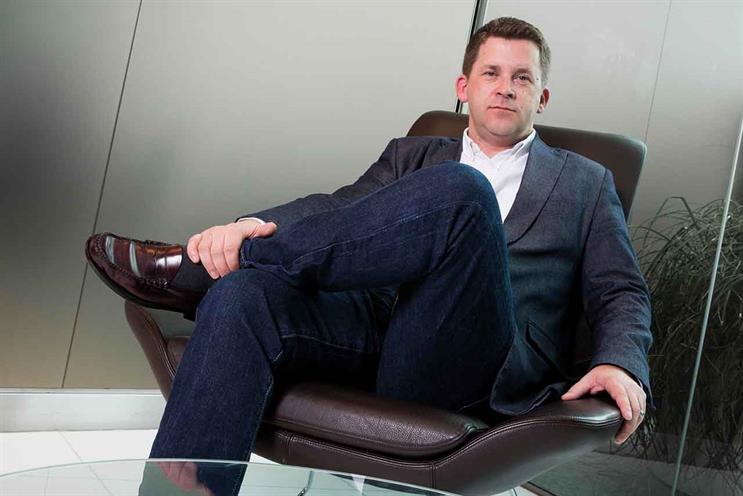 Time Inc UK has been at the forefront of creating quality content and brands for passionate consumers for more than 150 years. Eight of our current titles are more than 100 years old and the oldest of those, The Field, was launched in 1853. There surely can't be many other brands around that can match its feat of having reported on the Charge of the Light Brigade!
That unrivalled heritage is something we are rightly proud of: our content and brands have entertained and fuelled the passions of millions. At a time when the media landscape – and our place in it – is changing almost by the day, our mission will always be to inspire people and be a trusted voice for their interests.
This offers an exciting opportunity to find new ways of working with our commercial partners to deliver compelling content and create enjoyment for our customers.
Yet there's no disguising the fact that transforming a legacy business is challenging. People's expectations as to how they consume their content have grown massively and, for us, that means getting our strategy and structure right, adopting new skills and capabilities, moving swiftly and investing in new opportunities to drive our commercial success.
More than a publisher
Against that backdrop, data is helping us understand the needs of our consumers better than ever. It's also allowing us to innovate in the way we create and share content with consumers, focusing on digital, live and publishing platforms.
So we are well on our way to reinventing ourselves for the digital age. We are no longer just a magazine publisher. We are an events organiser, a retailer (online and physical), a TV and video production company, a major digital player and a successful licensing agency.
And, for advertisers, that's leading to some exciting and creative opportunities to employ content-led marketing to engage consumers.
Let me highlight just a few recent examples from across Time Inc UK.
Working alongside the incredible team at Google and OMD, NME collaborated on a campaign that took Google Cardboard and the Inside Abbey Road app to passionate young music fans.
The challenge was communicating that virtual reality is an immediate and affordable technology, thanks to the low price point of Google Cardboard, while driving downloads of Inside Abbey Road – now available on iOS for the first time.
This was achieved by using NME's nationwide distribution system to give away 80,000 free Google Cardboards to the target audience – the first time Google had given away its VR headsets at this volume.
Meanwhile, in September last year, Look introduced a new, simplified content proposition to engage its audience across digital, social, print and experiential in order to unlock new commercial opportunities.
This included the launch of a network of more than 100 "Look influencers" comprising bloggers and vloggers across its fashion, beauty, life and fit content channels. The aim is to unlock the reach they have to bring our commercial partners closer to the audience they want to connect with.
And in a great example of a brand drawing on its almost 30 years of unrivalled expertise in the beauty industry, Marie Claire unveiled its unique beauty and wellness destination Fabled by Marie Claire, offering an extensive range of premium and niche brands, from Estée Lauder and Bobbi Brown to Urban Decay and Nars. The new online beauty store is a first-of-its-kind collaboration with Ocado.
Challenging traditions
Changing how we produce content and use it across titles, categories and platforms means lots of collaboration. Developing new skills and talent is paramount and requires us to constantly expand our creativity, innovation and entrepreneurial thinking. In doing so, we are challenging the traditional approach to publishing with which Time Inc UK has long been synonymous.
We are building a different type of business so that, for many years to come, we can continue to inspire passionate consumers who trust our content and brands.
Q&A
Most effective productivity hack you use daily?
Outside walking one-to-ones.
Most inspirational person in the industry?
The Chicken Connoisseur.
What's the most embarrassing book you've ever read?
My older sister's diary, aged 12.
What interests you most on the new/developing tech front?
Google Home v Amazon Echo.
Snapchat, Twitter or Instagram?
Twitter.
Which new marketing strategy, technique or tool interests you most right now?
Branded content video.
What was your first paying job?
Building computers on a production line for Alan Sugar.

Sam Finlay is the chief revenue officer at Time Inc. UK