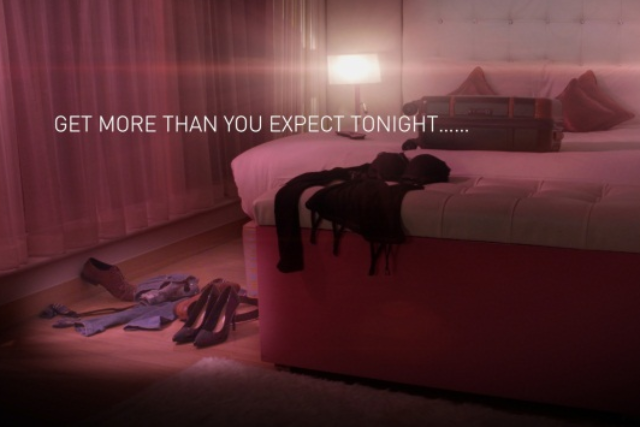 The new campaign plugs Lastminute.com's Top Secret Hotels app, which gives customers last-minute discounts on luxury hotel rooms.
Promoting "spontaneity" during the party season, the ad plays on the idea of a post-party one-night stand.
It shows a seemingly glamorous woman getting dressed up ahead of her night out, interspersed with shots of champagne and strawberries.
Lit in boudoir colours, the woman applies lipstick and pulls on sheer tights, before taking a look at herself in the mirror for the big reveal.
Kathy Dover, Lastminute.com's head of brand, described the campaign as "playful". She said: "With this video we wanted to give our customers a little bit of humour and a great offer to share, so they can really enjoy the Christmas party season."
The ad was created by Danish ad company Y by PI&C.
Dough Rab, chief idea architect, said: "With so many wild parties going on, people are going to have lots and lots of secrets this holiday season."
The campaign is digital-only and supported by activity on YouTube, Facebook ads, Twitter and Instagram as well as through customer outreach.