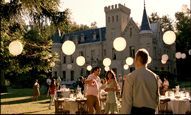 Sources suggest that OMD is set to replace Smarter Communications as lastminute.com's media agency as the online travel company expands across Europe.
Lastminute.com, which spends just over £2 million on UK advertising, is also conducting an audit of its creative agency relationships with a view to putting them on a more formal footing involving contracts. It is working with the pitch consultant Suki Thompson on this process. Farm handles the bulk of its UK specific work but it also uses other local agencies in markets across Europe.
One agency source said: "Lastminute.com wants to make sure that its partners are working with it in genuine partnership."
The process follows the arrival in April of Simon Thompson, the former Motorola and Honda marketer, as chief marketing officer.
Lastminute.com's expansion plans were boosted by its acquisition, in 2005, by Travelocity parent company Sabre for $1.1 billion.
Simon Thompson was unavailable for comment.