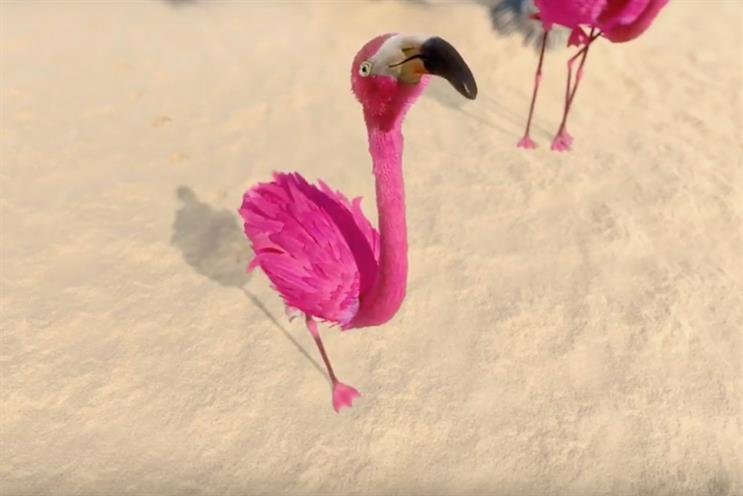 Lastminute.com is launching a consultancy that will guide other brands through the process of in-housing parts of their media and marketing operations – something the travel tech business has done itself.
The brand previously worked with Manning Gottlieb OMD on media. That relationship was reported to be "on hold" in 2016, when the brand split with former creative agency Adam & Eve/DDB.
Lastminute.com has now brought most of its media in-house, though it will continue to work with agencies on above-the-line campaigns. It continues to work with Publicis London, which was appointed in 2017, for above-the-line advertising. For last year's campaign, "Whatever makes you pink", the media was handled by Spark Foundry.
The consultancy, Playbook, will sit inside a new media company within Lastminute called Forward, consisting of Playbook and The Travel People, the company's media and trading business.
Lastminute's chief commercial officer for media and partnerships, Alessandra Di Lorenzo, will lead Playbook as chief executive. It is close to hiring a chief commercial officer.
Playbook's mantra is: "If marketing activity is core to your business, it should be inside your business." Its first external client is travel publisher Rough Guides. However, speaking to Campaign, Di Lorenzo said Playbook aims to offer its services to brands across all sectors.
"We have cracked one of the most performance- and cost-driven sectors," she said. "Having done this in travel, we believe we can help other sectors and other brands – anybody that may benefit from what we've done.
"Having in-housed media for Lastminute.com across Europe, we've experienced the challenges, solved the problems, spotted the opportunities and honed the process.
"We realised that we are perfectly placed to de-risk the process for other businesses and to help move other brands forward by making their marketing activity more efficient, intelligent and relevant."
But, despite the focus of Playbook, Di Lorenzo insisted that "we're not anti-agency at all – we're pro-efficiency."
She added: "The world is changing and we are changing with the world. The in-housing trend is something that's happening. We just want to help."
Playbook will focus on the in-housing of media buying that was "repeatable, data-driven and programmatic", as well as content creation, automation and planning, and other services such as tech audits.
"In-housing has proven that repeatable marketing activities is a no-brainer for companies wanting to empower their teams to drive powerful and tangible achievements faster," Di Lorenzo said.
But it also aims to help brands more effectively sell their own media. There is "absolutely" an opportunity for many brands to do more with their own media, she said: "Anyone that has a good set of first-party data." The buy and sell sides are "converging", Di Lorenzo added, and "the core of everything is data".
Although brands understood the benefits of in-housing, many were overwhelmed and had a lack of confidence in their ability to make the necessary changes, Di Lorenzo explained: "Sometimes marketers don't know where to start. How do you select the right platforms when there's so many vendors? How do you get the right pricing?"