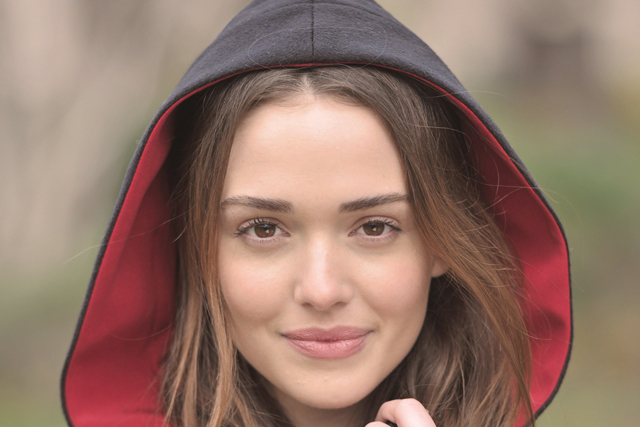 Part of the Lloyds Banking Group, Scottish Widows has been off the nation's TV screens for six years, but it was announced in August 2013 that the brand was making a comeback in 2014.
The ads will introduce a new look for the character – her trademark black cloak has been given a modern couture makeover by designer Stevie Stewart.
Toby Strauss, Scottish Widows' chief executive, said: "The significant investment in our brand demonstrates our continued commitment to be a leader in the life planning and retirement market, providing flexible solutions to help all of our customers plan for a secure future.
"Scottish Widows has 200 years of history behind it, but has always been very forward looking and the launch of a new Widow signals a new and exciting phase in our journey."
Hunt has played the Scottish Widow since 2005. The role was first filled in 1986 by Deborah Moore, daughter of James Bond actor Roger Moore. She was succeeded by Amanda Lamb, who has since become a TV presenter.
Catherine Kehoe, Lloyds Banking Group's managing director of retail brands and marketing, said: "The Scottish Widow embodies all the qualities that are important to our brand – stability, protection, progression and a consistent and caring presence.
"As a result, she has become a household name and one of the most iconic symbols in British advertising. As we grow to meet the needs of our customers, the widow will remain an integral part of our brand."
New Scottish Widow Martinez is a Cambridge-based model. She said: "I grew up admiring the Scottish Widow and am honoured to have the opportunity to carry on such an iconic role."