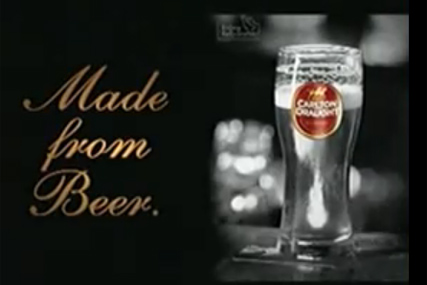 The long running campaign created by ad agency George Patterson features the strapline "Made From Beer" and has run for almost ten years on Australian television.

It has in its time been hugely influential as other marketers looked to the work being produced for Carlton and United Breweries.

The latest ad has just aired and features drinkers in a pub dancing and celebrating. It has been shot in HD and slow motion and according to Simon Canning its debut marks the moment to call time on the campaign.
"It is to slow motion what Big Ad was to big ads, complete with a Puccini-inspired soundtrack. But is Carlton's latest ad a sign that after nearly a decade it is a brand bereft of ideas? Slow motion is a device, not an idea. As captivating as the images might be, they are just that -- images and not ideas."

Continue reading this on the Australian