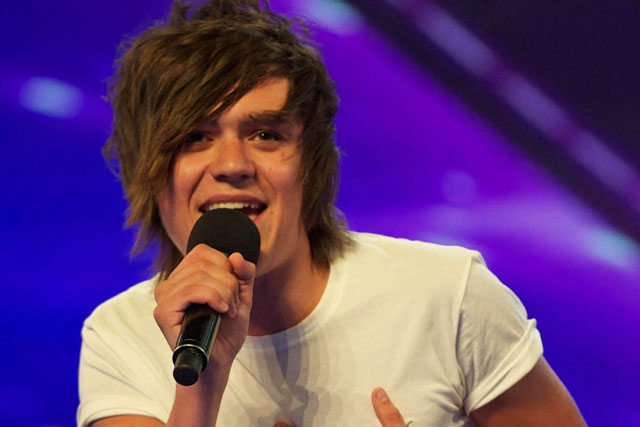 The peak audience of 12 million for the eighth series of 'The X Factor' was achieved across ITV1 and ITV1 HD.
Including the audience for ITV1+1, the reality show can boast a total audience of 12.6 million, matching the programme's highest-ever series launch figures in 2010 (before ITV1+1).
The ad breaks during 'X Factor' have been some of the most high profile slots in recent years and Ikea chose the first programme on Saturday night to launch its new ad by Mother. At first glance, the absence of media loudmouth Simon Cowell and Cheryl Cole from the latest series does not appear to have deterred audiences or advertisers.
Other brands to pay premium rates to have campaign's around Saturday's show include Google Chrome, Dairylea, Moneysupermarket.com, Argos, VW Golf, Kellogg's Corn Flakes, Sky Sports HD, Dreams and 'The Inbetweeners' movie.
The first show introduced Frankie Cocozza from Brighton, who showed off his tattoos of women's names on his bottom, and 16-year-old Janet Devlin, who impressed with her rendition of Elton John's 'Your Song'.
The Sunday and Monday tabloids have been filled with 'X Factor' stories following Sunday Mirror's claims today that the mother of Kitty Brucknell has suggested she was approached by producers to appear on the programme, reigniting claims of "The Fix Factor".
Across the show the audience reached 10.53 million between 8pm and 9.15 on ITV1 and ITV1 HD, a 44.5% share. An average of 490,700 watched the show an hour later on ITV1 +1.
A peak audience of 1.6 million, a 7.2% share, watched the follow up programme 'The Xtra Factor' on ITV2. Between 9.20pm and 10.20pm the average audience on ITV2 was 1.5 million people.
It was a good weekend for reality TV and 'Celebrity Big Brother' achieved an average audience of 3.14 million on Channel 5 on Friday night, a 14.4% share, though this was down from the launch audience of 5.1 million on Thursday.
On Saturday night 'Celebrity Big Brother' had an average audience of 2.74 million between 9.15pm and 10.15pm on Channel 5, a 21.1% share of the TV watching audience.