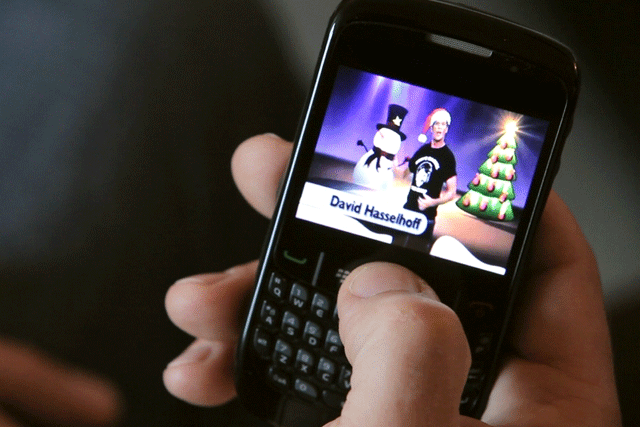 A weak economy, the proliferation of digital channels and the rise of ad-skipping might not sound like great news for television as an advertising medium. However, the actions of a raft of brands making their TV debuts present a different story.
According to TV industry marketing body Thinkbox, 950 new or returning brands have launched ad campaigns on the small screen in the past two years. They range from Ann Summers and Rachel's Organic, which took their first steps onto TV in recent months, to Clintons and BonusPrint, back after seven and 25 years respectively.
At a time when the 'big TV ad' seemed to have given way to brands usurping one another with innovative digital creative, what's behind the renewed lure of traditional media?
The low cost of airtime is a critical factor, says Thinkbox managing director Tess Alps. 'The ability to build a campaign for less than £50,000 if you use digital channels, daytime and regional TV; greater flexibility from sponsorship and product placement; and TV's ability to drive search are all part of this movement,' she explains.
Still, with marketing budgets under unparalleled scrutiny, there remain key considerations for brands looking to make their small-screen debut.
- Tell a clear story with impact
Majestic Wine marketing director David Sinfield says TV now makes sense for the brand because it has accelerated its store openings and reduced its minimum purchase requirement from 12 bottles to six, making Majestic more accessible.
Part of the role of the retailer's ad is to show viewers they don't need to be a wine buff to go into its stores, he adds. 'We wanted to show staff in their true light and give customers a real insight into what they could expect.'
Meanwhile, card and gift retailer Clintons has returned to TV to promote Celebrity Fastcards - video messages delivered via mobile or email.
Its campaign, too, follows a wider brand-revitalisation programme, including revamped stores and the launch of a website 'placing personalisation at its core', says commercial director Brett Smith. 'These initiatives are part of a roadmap to modernising the brand.'
- Establish achievable objectives
Don't spend millions if the campaign can't deliver commensurate results; similarly, don't expect £50,000 to buy you a 'John Lewis Christmas ad'.
Instead, ask whether £50,000 on TV will work harder than the same budget in another medium. St Luke's took Toby Carvery onto TV 18 months ago and the brand covered the cost of its ad in just four weeks, according to agency managing director Neil Henderson.
- Costs and commitment
Don't do one burst of TV and then stop, advises Chris Locke, UK trading director at Starcom MediaVest. For Revlon, which returned to TV in 2010, the agency does four bursts a year and a special Christmas promotion. It says sales are up as a result, and TV is the 'heartbeat' of its marketing plan.
He also suggests that marketers should consider whether the second phase could be executed more efficiently via a mix of media channels.
Broadcasters may also offer perks like sponsorship credits. Argos recently linked a competition to product placement in Emmerdale, with ITV doing the ad production in-house.
- Think TV 2.0
TV also benefits from distribution across devices. 'VOD is like (another) TV channel, extending the opportunity to see,' says Locke. 'Game of Thrones gets 300,000 watching the first run (on Sky Atlantic), but 2m by the end of the week. With iPads selling strongly and Sky Go set to make mobile TV a reality, the key is to think "screen" not "TV".'
This means brands need ads tailored to different platforms, adds Henderson. 'VOD pre-rolls are effective, but maybe just 15 seconds. You need a suite of visual assets that work everywhere from pub screens to mobile - and in silence.'
Clintons claims its TV ad has created more online engagement. 'The combination of a new product plus the involvement of celebrities has resulted in a lot of sharing online,' explains Smith. A bespoke VOD edit has also been seeded during the four-week campaign.
- Anticipate demand-side issues, facilitate activation
Integrate TV activity with your website and in-store promotions, prepare staff for increased enquiries and ensure sufficient stock control, advises Sinfield. 'It was important that our store teams understood why we were advertising, so they were given a special briefing,' he adds.
Clintons also ensured that stores were on board with its campaign, running a one-day conference to introduce managers to the range and brief them on how to encourage trial.