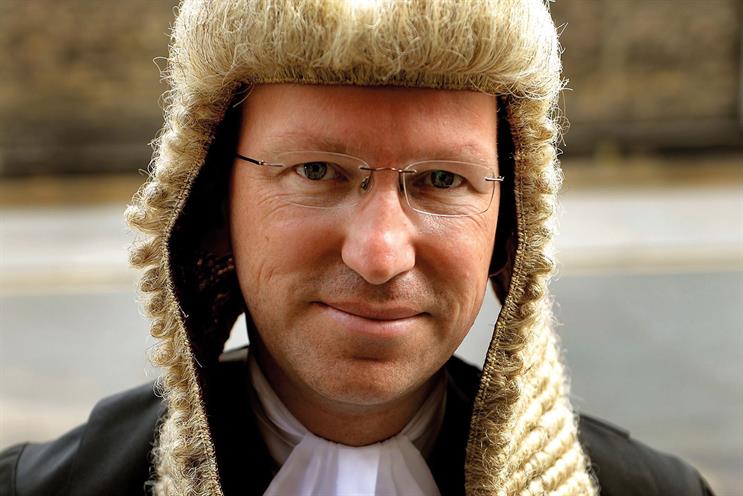 In 2010, a low-ranking Tory MP had something to get off his chest. Jeremy Wright told the Commons: "Large legal advertising budgets are spent on persuading us that 'Where there's blame, there's a claim'….
We have been conditioned to believe that there is no such thing as an accident any more."
It may have been the only time, until now, that the man who is now culture secretary had showed any interest in the advertising world. Wright is a barrister who was previously the attorney general, responsible for the failed High Court challenge to Article 50.
On the Conservative Party website, he lists his interests as "travel, music, James Bond films and playing golf badly". Before being made secretary of state for digital, culture, media and sport he had uttered the word "digital" only twice in parliament; his Twitter account has been inactive since 2015.
While Wright's recent appointment had most political journalists frantically Googling his name, his rivals were quick to mock. "Five tweets! I wonder what his views are on machine-learning algorithms," one Labour MP jibed.
Fellow Conservatives were also slightly baffled. One veteran Tory MP says: "He's an affable guy. I get the impression he's not a tip-top lawyer… I think he was wanting to get out of being attorney general and here was the opportunity to send him to culture, media and sport. I just don't know how much interest he's got in any of them, frankly."
What is clear is that the unassuming Wright is a different kettle of fish from his lively predecessor, Matt Hancock, best known for launching his own app, not to mention exuberantly belting out Don't Stop Me Now during a 2017 Conservative Party conference karaoke session. "To be fair, Matt was interested. He threw himself into it," the Tory MP adds.
Industry figures agree that the last secretary of state was a good fit – even if he was in the top job only for a matter of months. "Hancock was a terrific digital minister and got off to a very strong start as secretary of state," Advertising Association chief executive Stephen Woodford says. "He's clearly someone who had a passion for our industry, he was very well connected and spent a great deal of time talking to us."
If Wright wants to pick up where Hancock left off, he could start by ensuring that Brexit does not mean a loss of talent from the ad industry. "We want to see a business-friendly, sane immigration policy as a top priority going forward," Woodford says. Similarly, ISBA director general Phil Smith adds that "London is a hub for both the creative and technology industries and we want to see that continue".
Both the AA and ISBA also want Wright to dump proposed restrictions on advertising, such as the 9pm watershed for "junk food" TV ads. "We all support the attempts to halve obesity rates by 2020, and lessening childhood exposure to advertising is something we would examine," Smith says.
"But we do think a 9pm watershed is a very clumsy and anachronistic way to approach this. What we really want is joined-up solutions."
According to one Conservative Party source, Wright is "in the centre, very supportive of Theresa May, so he's not going to cause any problems at all". But the MP's voting record tells a slightly different story. He may have backed Remain in the EU referendum, but Wright has almost always voted for stronger enforcement of immigration rules.
And while the creative industries embrace diversity and inclusion, there are signs that he may not be on the same page. In 2013 he voted against allowing same-sex couples to marry, and in the 2016 Tory leadership contest he helped to run the campaign of Stephen Crabb, who was linked to a religious charity that once sponsored a "gay cure" event.
But for those looking hard enough, there may be reasons to be positive. ISBA boss Smith is optimistic that the barrister-turned-politician will have "a forensic and evidence-led approach to the many issues that are on the table". At the AA, Woodford has the same aspirations.
He says: "With his background I'd assume he would have a very strong analytical, insightful view of the issues." Meanwhile one lobbyist who did some digging puts it more simply: "The general view is that he's cool and considered. He's low-key but seen as a good guy."
David Singleton is editor of Total Politics