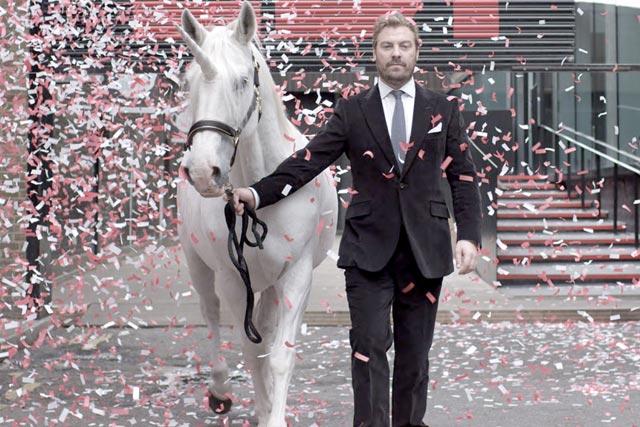 Creative director Chris Clarke escorted the not-so mythical beast along the length of Brick Lane and into LBi's offices in the Truman Brewery.
It will appear in an agency promo showcasing the work LBi does for clients including Coca-Cola, Sony Ericsson and SAB Miller.
Clarke said: "The unicorn symbolises LBi's ability to transform businesses of all shapes and sizes, so they're equipped for the digital age. At this time of the morning, nothing gets people's attention like a horny beast."
LBi conceptual creative team Thea Hamren and Emil Rydberg hit on the idea of the unicorn.