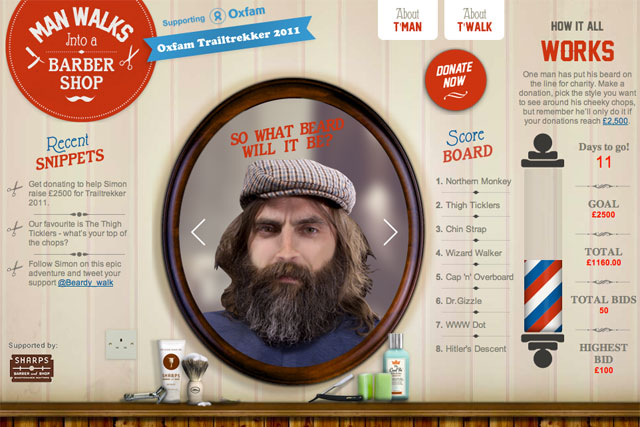 Manwalksintoabarbershop.co.uk invites visitors to decide how Simon Gill (who has also signed up for the walk) will trim his unkempt beard.
Visitors can donate money and scroll through a selection of beard styles including Northern Monkey, Thigh Ticklers, Chin Strap, Wizard Walker, WWW Dot and Hitler's Descent.
Gill will go under the barber's razor to get the style which receives the most votes.
He hopes to raise £2,500 for Oxfam through the venture.