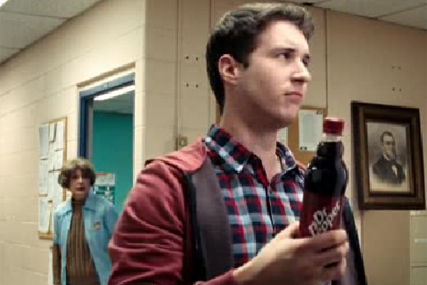 Coca-Cola, owner of the Dr Pepper brand, launched the May promotion which resulted in a 14-year-old girl's status update being hi-jacked and a reference to a pornographic movie appearing on her page.
The offending status update pretended the 14-year-old had watched a movie on YouTube called '2 Girls 1 Cup'. The message stated: "I watched 2 girls one cup and felt hungry afterwards".
The girl's mother said her daughter searched for the movie after reading the update, but was blocked by the child filter.
Lean Mean Fighting Machine was awarded the account in April but a spokeswoman for Coca-Cola said an investigation had been launched and the soft drinks giant would be reviewing its relationship with the agency.
As revealed today (20 July), Lean Mean Fighting Machine has picked up the digital ad account for Coca-Cola's Coke Zero brand. Coca-Cola confirmed that the investigation could also affect this appointment as the relationship was being reviewed in its entirety.
The spokeswoman said: "It has been brought to our attention that the Dr Pepper promotion on Facebook posted an offensive status update.
"We apologise for any offence caused. As soon as we became aware of this we took immediate action and removed the status update from the application.
"We have also taken the decision to end the promotion. We were unaware of the meaning of this line when the promotion was approved and have launched an investigation into why it was included.
"We take full responsibility and will be reviewing our promotional procedures. We will take all steps necessary to ensure this does not happen again."
The Facebook app gave consumers the chance to win £1,000 if they allowed Dr Pepper to take control of their status updates.
The updates were chosen at random from a bank of options including "Lost my special blankie. How will I go sleepies?" and "what's wrong with peeing in the shower?" to "never heard of it described as 'cute' before".
The activity formed part of a continuation of the 'What's the Worst that Could Happen?' creative.
Dr Pepper is no stranger to flirting with controversy. For April Fool's Day the brand launched activity on Chatroulette, playing with the idea that male teens use the site to flirt with girls.
It showed an American-styled cheerleader dancing for the viewer. As the dance developed she encouraged the viewer to interact and perform embarrassing tasks before an elderly man dressed as a cheerleader appeared.