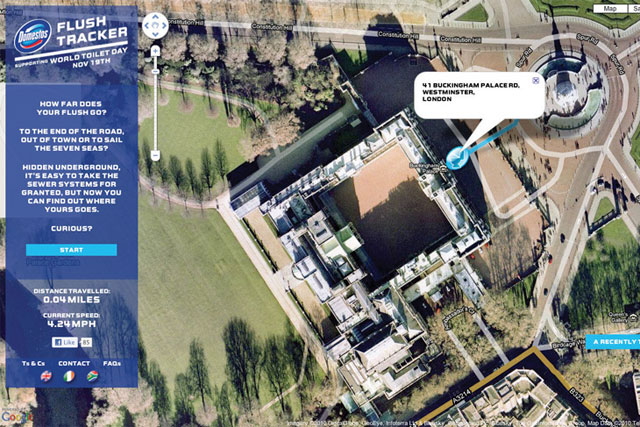 Lean Mean Fighting Machine will lead the digital strategy and produce digital creative campaigns across Domestos' 35 global markets.
Unilever invited Lean Mean Fighting Machine to pitch for the business, following the launch of its "flush tracker" campaign for Domestos in December last year.
It is understood to have won the business in a competitive pitch against Huge and DKLW Lowe.
Marco Maggiorotto, global brand director at Domestos, said: "We were delighted with the hugely successful 'flush tracker' campaign, created for us by Lean Mean Fighting Machine, to raise awareness of the Global Sanitation issue. And now, they've excited us with their creative thinking and ideas for what happens next."
Tom Bazeley, managing partner at Lean Mean Fighting Machine, said: "Household bleaches and cleaners do not leap out at you as things to spend time with on the internet.
"This means we have to work harder to command people's attention than other, higher-involvement categories."
Lean Mean Fighting Machine already works with Unilever on its Snuggle fabric softener brand.
Follow @shearmans on Twitter