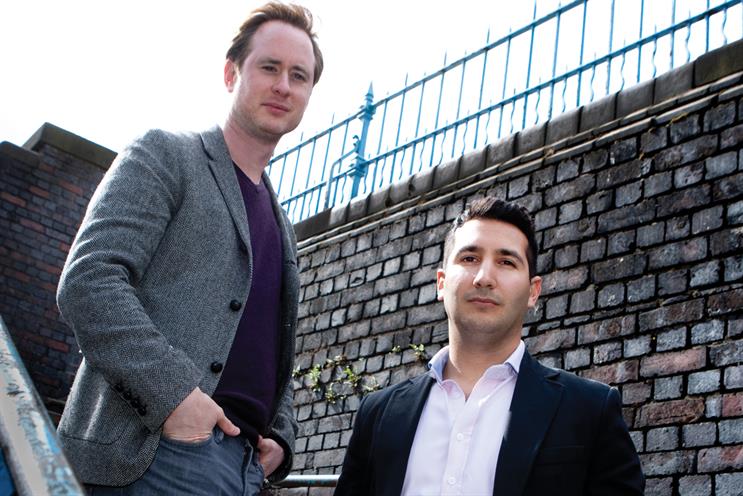 Anyone who has attended a media conference in 2013 will know there is one theme on almost everyone's lips: big data.
Mere mortals in creative and content-focused businesses, whose coding experience may only extend to remembering their credit-card PIN, can be left wondering what big data means and how it can be used to produce better online video and more effectively promote it.
Behind every piece of digital content is a pool of minable data about viewers - their age, sex, location - and how they are interacting with the content: click-through rates and dwell times. Nowhere is this video data mine more evident than on YouTube, where the figures are astonishing. Every second, one hour of video is uploaded. To contextualise that further, more video content is uploaded to YouTube in 60 days than the three major US television networks created in 60 years - and more than four billion hours of video are watched each month.
Big data is a wide term, and the meaning and importance of it are a matter of perspective. As a provider and promoter of organically shared digital content, our concern is how such data can help us identify content better, and earlier, within its lifecycle, as well as measure the success of an online content campaign.
Having worked on hundreds of digital campaigns since being founded in 2011, we have discovered that the size of the content platform is inversely proportional to the size of the content.
By which we mean that the larger the platform, the smaller the content will be - initially, anyway. A well-planned 30-second TV ad is automatically "big" and provides near-immediate data on your viewership. Conversely, when putting your spot on YouTube, you immediately become a small fish in a very big pond, competing against another hour of content every single second. The obvious risk is getting lost.
However, platforms such as YouTube have an ace card: the possibility for amplification. Unlike TV advertising, where you have a one-way relationship with the viewers, good online branded content gets big via amplification, interaction and dissemination across multiple channels, devices and platforms.
This amplification effect comes as a direct result of YouTube's symbiotic relationship with social media. More than 400 Tweets per minute contain a YouTube link, and 50 years' worth of YouTube videos are watched on Facebook every day.
When you look behind a viral video, the best content drives huge data and, other than demographics and engagement, that data almost exclusively relates to how the content has been shared.
Your insights from this data should enable you to create better social content and overcome the biggest issue facing branded content on YouTube or any other large publisher platform: cutting through the noise, making content stick via sharing, and demonstrating ROI to clients.
But what defines a viral video and what is the tipping point? There are two key indicators of when content is going to become big. The first is the rate at which the content has accelerated, which is not necessarily how many views it has achieved. The second sign is the online influencers who are sharing the content. However, many videos tick these boxes but never become truly viral.
Branded content online becomes viral when it reaches a point where its dissemination is controlled jointly by the brand and consumers. It needs to be at a point where it is discoverable on Google by brand name only, and where consumers are playing with the content through comments and, for the most successful content, parodies.
It is no longer enough to just create a beautiful piece of content and seed it. Truly earned views are fundamental. People have to want to share your video on an ongoing basis to make it big. The bit that matters is not the 200,000 views you paid for, but the acceleration from 200,000 to 1,000,000 views through sharing.
The good news is that the distribution network is already in place. There is a hunger for shareable content from consumers, who can become mini-influencers and thought-leaders among their friends, followers and peer group.
Aside from views, there are three main indicators you should focus on when gauging how big your branded online content has become.
First, look at your traffic sources. If your content has "jumped the fence", you are likely to see one or two influential blogger referrals and a large proportion of Facebook and Twitter referrals. Indeed, YouTube's constantly evolving algorithm supports those videos that have been shared on multiple platforms.
Second, check your audience retention, which ought to show you patterns - when your viewers start and stop watching. If you can achieve high retention, your consumers are more likely to share the content.
Finally, if your brand is on YouTube, check what impact the content has had on your subscriber base. Subscribers are critical to ensure that you can underwrite the success of your future content.
Damian Collier is the founder and chief executive, and Daniel Fisher is the chief operating officer at Viral Spiral