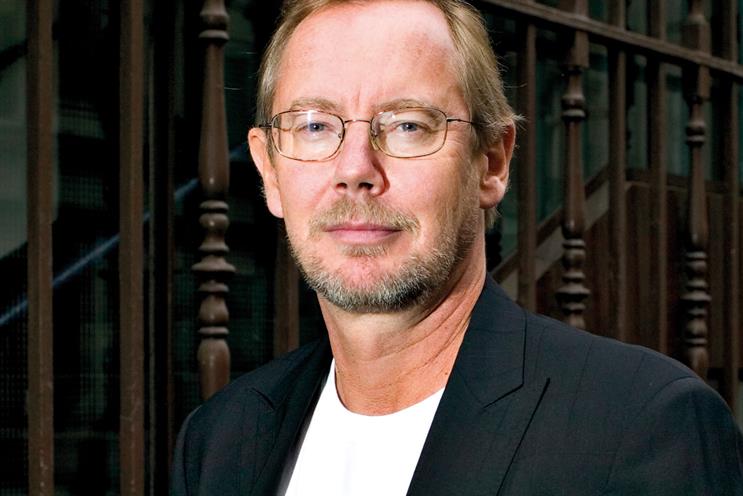 Creatives frustrated at the prospect of seeing good ideas trampled underfoot in the quest for advertising perfection will undoubtedly like the "learn-as-you-go" strategy that relies more on gut instinct and less on focus group feedback.
Under O&M's new system, creative work will appear earlier in the process. Time and money that would have been invested in strategy meetings with clients will go into producing rough versions of work. That could include anything from a piece of social content appearing on a website to check people's reaction to a pilot TV show.
The idea is to get creatives doing what they do best while clients actually get to see what a campaign looks like. Whether what O&M is doing is mould-breaking or, as one former creative chief claims, "dressing up an old idea in new garb" is a moot point.
In the late 1960s, Sir Alan Parker cut his directorial teeth in a basement studio at Collett Dickenson Pearce making commercials of near-broadcast quality. By the late 1970s, FCB was doing the same to show existing clients and new-business prospects how a TV campaign might look.
"For the past two decades, agencies have been capable of producing highly finished visuals," Matt Edwards, chief executive of WCRS, says. "This can be helpful when there's a concept that's hard to visualise from a script alone."
However, technology has added a new dimension to the latest initiatives. The digital age has made pretesting much easier, while digital cameras have massively reduced the cost of making commercials to broadcast standard.
"The game has been completely changed," Steve Henry, one of the industry's most prominent high-tech advocates, says. "The distribution channels are there and production is easy."
It's almost got to the stage where you can make a reasonably decent commercial on your mobile," Gerry Moira, former chairman and director of creativity at Havas Worldwide London, suggests. "The days of the £1m TV spot are probably over. You can get a decent film for a fraction of that figure."
Indeed, some believe commercial imperatives are equally important drivers of what's happening. "I don't see how this is going to improve creativity but it makes sense commercially," David Wethey, chairman of Agency Assessments International, says.
Agencies have always given away too much for nothing and this could make it more difficult for clients to claim ownership of intellectual property rights."
Will more of the agency establishment take its cue from what O&M has done? Moira thinks it likely given that the initiative has come from a mainstream agency. But if it happens, some creative chiefs fear it will open the door to more substandard work.
"I don't see how this will result in an improved output," one declares. "Clients can still say they don't like what's being presented to them and, while a computer-created ad may look OK, it's not refined. "If it's just about getting more work out without spending more money, you're in danger of devaluing what you do."
Marketer
Jan Gooding, group brand director, Aviva
"It's interesting that an agency should be looking at its own processes to see if traditional ways of working are getting in the way of pace.
"We're all having to explore ways of producing content more quickly. It's all very different from the days when we had to think long and hard before blowing our money on a £1m piece of communication that might have to last for a long time.
"That said, strategic thinking and planning is most important and I wouldn't want my agency running anything I hadn't seen or was in danger of damaging my brand."
Creative
Steve Henry, co-founder, Decoded and HHCL
"Facebook's Mark Zuckerberg says that rather than wasting time deciding whether or not an idea is good, just get it out there and see what happens. And he's right. In our industry, the approval processes take up too much time. Far better to build on an idea through the feedback you get rather than from what a focus group says. That's when you get substandard work.
"However, you have to give ideas time to develop. It's not about instant hits but to evolve something that gets everybody talking. That's when you bring in the professionals to craft it properly."
Intermediary
Martin Jones, managing partner, AAR
"As an aid to winning new business, I think some prospects with limited experience might be impressed by this system. Others with broader experience – and who want to be part of the creative-generation process – might think it strange that an agency was making recommendations at such an early stage.
"Also, it runs counter to the way clients choose their agencies. They like the increasing intrigue of a pitch. If an agency cracks the brief too early and presents creative work that's ready to run, it has nowhere else to go and there's a danger that the client gets disappointed."
Creative
Caitlin Ryan, executive creative director, Cheil London
"Prototyping is something new for our industry, even though it's used widely elsewhere, and it's reflective of a more digital way of thinking.
"I believe that it will stimulate creativity because it takes away the risk of an idea failing. Pixar has shown how successful that strategy can be with its short films, which give opportunities to new directors without the pressures of doing a feature film.
"What's more, I don't think this system leads to substandard work. That's much more likely if you pay too much attention to a dozen people sipping warm white wine in a focus group."