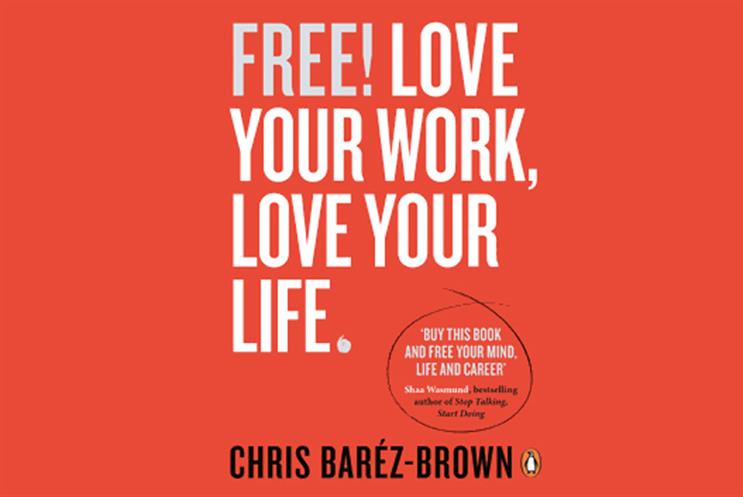 If you ever have the pleasure of meeting Chris Baréz-Brown, I guarantee you will be swept away on a tide of energy, enthusiasm and sheer joie de vivre. Reading his book is a similar experience – so if you want to simply sit back and relax, it's not for you.
The book's aim is to provide a whole series of short, sharp and, at times, very amusing ways to make more of our working lives
The premise of the book is that if you want to live an extraordinary life, then you have to make your work equally extraordinary. For most of us, work is a necessity and we spend a lot of our time dedicated to it. Therefore it is a fair assumption that, if we enjoy it more and get more out of it, our lives as a whole will be more fulfilling.
The book's aim is to provide a whole series of short, sharp and, at times, very amusing ways to make more of our working lives.
I would defy anyone, however cynical they may be, to read the whole book and not come away with at least one thing (and probably many more) that they would be prepared to try to make their working life better.
And herein lies the beauty of the book – because, equally, no one person could, or would want to, take on board all the themes and suggestions. It is divided into six sections, but for me it is about reading it all, then deciding what parts might work for you as an individual and trying them out.
The book identifies many of the issues that every one of us faces on a day-to-day basis and has doubt­less moaned about during our working lives – from dealing with a crap boss to not having enough time to think big, or from feeling tired and stressed to allowing paranoia and fear render you useless. There's a potential helping hand here for all of them, and available to try at no cost other than being a bit braver.
Surprisingly for a book that is so emotionally driven, it includes a lot of statistics and real-life examples to support the theories that it puts forward. This will act as a challenge to the more cynical reader – "Well, if it worked for them, maybe I should give it a try" – and a reassurance for those who are already more adventurous.
If all else fails, it seems that the answer to (almost) everything is… find a quiet space, sit up straight, breathe deeply and smile. Hey, it's working for me.
If you only have time for this… six key points from the book.
A key challenge is to become more comfortable with delivering work from your head and heart – learn to really listen to what your heart is saying and be more intuitive.

Make time to do the things you love outside work as it will give you more energy to do great work. "I don't have time" is not an excuse – get up an hour earlier.

If you spend time worrying about what other people think, you will never get round to living your own life. At work, be very clear about what you stand for and are good at.

The fear of getting things wrong keeps you small and limits your ambition. Taking risks makes work more interesting, so why not experiment by taking little risks every day.

By unplugging yourself from your technology, you will notice when it is useful and when it is not. You can then choose whether and when to embrace it, rather than being a slave to it.

Own your future and really understand how well you are doing – so keep asking: what did I do brilliantly? And what can I do even better?