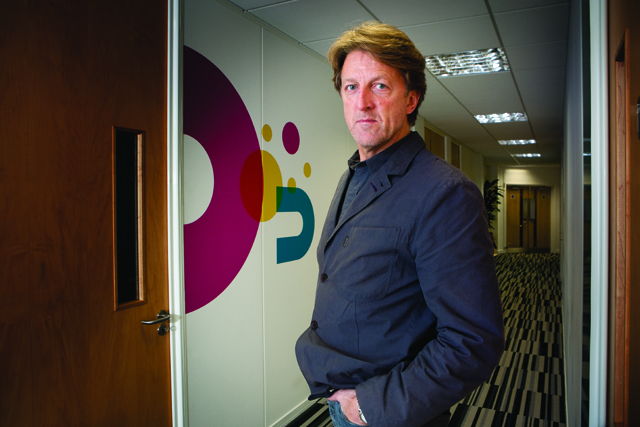 Difficult question to answer, of course, but getting more people learning and training, and keeping their marketing skills at the cutting edge of the business, partly hinges on removing as many barriers as possible to getting access to great professional development, educational content and learning.
Accessibility is one key to getting more people to progress and develop their careers, and with the launch last month of our new e-learning platform, the IDM has made a big step forward.
Like most good things, the idea behind IDM Online, www.idm-online.com, is very simple. We want more people to learn and interact with us on their own terms. And our new partnership with the Home Learning College (HLC) allows them to do just that.
We think you have to partner to innovate. Most of us now realise that however big your organisation, the complexity of today's world means it is difficult to be a master of many different trades. Teaming up with HLC means we can come almost straight to market with a brand new product, the online IDM Professional Diploma in Digital Marketing, and a new platform.
The online Diploma is a 12-month qualification with 16 modules, from digital marketing strategy to planning and campaign delivery. The technology and experience is great – from responsively designed, multi-device-accessible content and a virtual classroom and campus, to a fully socially connected environment.
But while I think the technology is excellent, we haven't let it detract from the standards we have always reached and maintained with our content. Our new offering means marketers who enrol and study online with us can expect ever-higher standards of content, format and learning-method excellence.
Face-to-face training remains very important to the IDM and its customers, but, unlike the offline world, we can make those modules, and all learning support materials, continuously available. In effect, we can offer training in bite-sized chunks and ensure the required learning outcomes are achieved and, with near open-all-hours online support, we are close to providing the ultimate in flexibility.
Another positive is geographic. The new platform opens up the UK, and the world, to our courses, meaning we can reach further out to new audiences like SMEs, with small marketing teams (individuals, even) in small companies making accessible what previously would have been out of reach.
If you take this approach to its logical conclusion, we can take marketing, and learning about the potential of careers in marketing, into classrooms and further educa­tion, and help the IDM's Charitable Trust fulfil its mission of attracting, educating and inspiring the best young talent to join our industry.
Our profession needs to be highly competitive in attracting not just marketing and business-degree grads, but also the smartest data scientists, analysts, anthropologists and psychologists – and that's where we invest all our profits.
---
Want to know more?

Find more about the new online IDM Professional Diploma in Digital Market­ing at www.idm-online.com. More on the full range of IDM qualifications is at www.theidm.com.