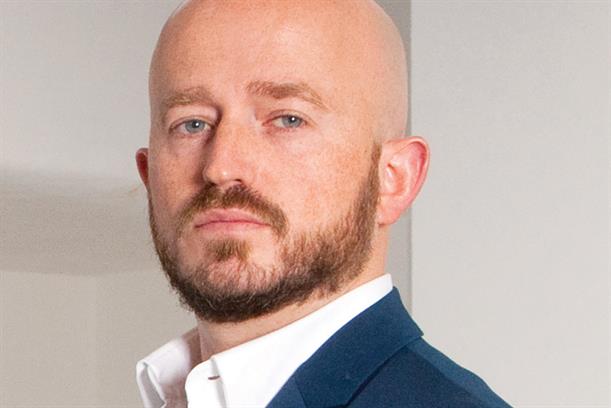 But, possibly unlike you, I also wake up every day to a smiley emoji face (or occasionally the upside down one) and a timely, pre-caffeine reminder of how fortunate I am to be alive.
Morning peeps!
Great Day!
Bright eyed and bushy tailed!
Pub tonight!
Love life to the max!
Fun in the sun / office!
That'll be Dazzler then.
He joined The Corner at the beginning of the year, and sends emails like these to the agency every morning.
Dazzler also has a severe learning disability.
You see, last year, prompted by our Mencap pitch win, we launched a diversity initiative at The Corner to hire people from beyond the bubble. Open out the sphere of influence. Better reflect the real world. Challenge ourselves to create in more innovative ways, with people that think differently, and haven't read Byron Sharp.
You know the sort of thing. It's very in.
So we hired Darren Cohen through an employment liaison officer at Mencap. It was an idea that came from a good place but, to be honest, we had no idea what we were doing and I cringe a little when I remember how we used to talk about "the opportunity" that now manifests itself as Dazzler.
What changes would we have to make? How would everyone react? What would this person actually do?
How. Could. We. Help. Darren.
Truth is Darren helped himself.
All we did was give him a MacBook Pro, the door code and a chance, and since day one he's forged our vague whiff of a notion into a cast iron 9 to 5.
He's first in the office every morning (even before Neil Simpson) and greets everyone in his easy breezy way, because Darren is remarkably in tune with the emotions of the people around him, and he actually gives a fuck about how we all are. Then he gets his head down and ploughs on. He researches stuff like no-one else researches stuff. His competitive reviews go beyond the norm. He does things we didn't even know needed doing, then when he's done he's puts his hand up for more. He offers a fresh perspective on everything we do and opens our minds just that little bit more.
And of course he sends those 7am emails.
And us?
Well, we've tried to keep up. Switching him from a three-day week to four, giving him the title accounts assistant, carte blanche over the choice of pub on Thursday's and the nickname 'Matey' as he helps us navigate our way to The Ship on Wardour Street.
But it hasn't all been plain sailing. He didn't like it when we moved him (we switch the seating plan around every three months to stop silos forming) because Darren likes to have a familiar environment and the change unsettled him. He also can't deal with marketing jargon which means no one ever says 'build' anymore (another reason I love having him around).
Oh, and he wore bright orange braces to our annual race day at Newbury, which meant we all had to keep our sunglasses on inside. But hey, I slice apples with a switchblade during meetings. We've all got our quirks and foibles. We're all on a spectrum of sorts.
So what's this got to do with creativity you ask?
Well, at first we thought Darren was different.
And, like all new ideas, we didn't know exactly what he was going to be like. We didn't know if he was going to be any good. We didn't know if it was going to work.
We didn't know anything for sure.
But we had a collective hunch. We knew we didn't want to do the usual thing. And we all wanted it to work out. So we gave it a go.
And now we know him, Darren isn't really different. He makes perfect sense.
The same goes for ideas. Once they become familiar, they all make perfect sense. The thing that was unknown becomes normal, and so we have to go again, to create again, to make something different again.
I guess Darren reminded me that different is good (duh). No, that different is necessary. Vital. Because different can make things better. And it's always worth giving different a go.
Different challenges the norm, then defines it.
Different makes sure we never stand still.
Different is what we do, when we're at our best.
Sure our industry is changing, but it's still pretty simple really. Beautifully so. We just have to keep finding new ways to be different.
It's that smiley emoji every morning.
So thanks Dazzler, I needed that.
Tom Ewart is a founding partner and the chief creative officer at The Corner