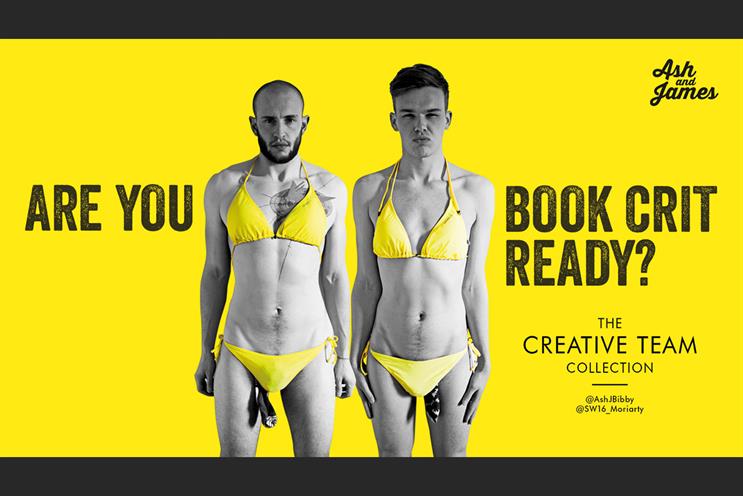 Everyone is jumping on the Protein World bandwagon – two male students are the latest to don yellow bikinis to make agency chiefs look twice. James Morgan and Ashley Bibby, who are about to graduate from the School of Communication Arts, said they posed in the cozzies because "we are scrambling around trying to get noticed, get our work seen and find ourselves placements". But they thought it best to clarify that those are socks hanging out of their bikini bottoms. Diary certainly had to look twice.
Move into pharma
Publicis Groupe's chief executive, Maurice Lévy, was on fine form at last week's party welcoming Publicis UK back to its Baker Street offices. Lévy joked about how – like many in the industry – he couldn't pronounce the surname of the new chief executive, Guy Wieynk. "Wink?" he tried. It's "Vee-enk", for the record. Lévy also quipped that he was looking into new drugs that would help him stay in his role for another 30 years. Diary always wondered what Drugstore, Publicis' innovation lab, was working on…
Huntington is nothing if not multi-talented
Richard Huntington's work as the chief strategy officer at Saatchi & Saatchi doesn't stop at providing insights to back up the agency's quest for big ideas. In this latest ad, Huntington has dressed up in a sequined dress, a red necklace and a big flower ring with matching hairpiece – all in the name of charity. He is posing on a poster for the Nothing is Rubbish project, with the tagline: "One woman's trash is another man's treasure." Saatchi & Saatchi is collecting unused clothing for a pop-up shop to raise £5,000 for the initiative, which will see the account manager Alice McKenzie travel to Brazil to work with a local charity and the agency Ae! to create a campaign promoting "beautiful products made out of recyclables by women in the local community".