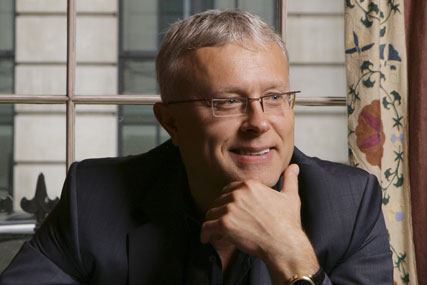 Lebedev, who owns a 75% stake in the London Evening Standard, is to pay a nominal fee of £1 for the loss-making national newspapers.
The acquisition brings to an end months of speculation that the two titles would be sold to the Russian, and puts Lebedev in the unique position of owning a national morning daily title and a free London afternoon title.
As part of the deal, IN&M will pay £9.25m over the next ten months to fund the titles. Lebedev will take on all future liabilities and obligations.
Lebedev has set up a new company, Independent Print Limited, which will operate the titles. All existing staff will transfer to the new company and it will continue to operate from the Kensington offices it shares with Daily Mail & General Trust (DMGT), home of the Daily Mail and the London Evening Standard.
It is understood that Simon Kelner, managing director of the Independent and the Independent on Sunday, will take up a senior role under the paper's new Russian owner.
The only known high-profile departure is Ivan Fallon, who is leaving his role as chief executive of Independent News and Media.
The 65-year-old Fallon, who has been with the business for 16 years, confirmed his departure, saying he would be moving on to build up a portfolio of non-executive roles. He insisted he would not be retiring from business altogether.
Fallon has been the London-based boss of IN&M UK since 2002, overseeing the Independent, the Independent on Sunday and the Belfast Telegraph.
Last year, he was removed from the company's board in a shake up that saw the retirement of group chief executive Sir Anthony O'Reilly.
A further strand of the deal means IN&M will continue to use editorial copy from the titles for its own publishing purposes. IN&M has publishing operations in South Africa and Ireland.
The newspapers will continue to be printed by Trinity Mirror, the publisher of the Daily Mirror, under a new five-year deal agreed between IPL and Trinity Mirror.

Lebedev has held on-and-off talks over the past year with senior personnel from IN&M regarding the purchase of the papers.
IN&M finally responded to media speculation when it announced it was involved in exclusive negotiations with Lebedev over the sale of the titles, which reportedly lose £10m a year, in December last year.
How Alexander Lebedev became a British press baron