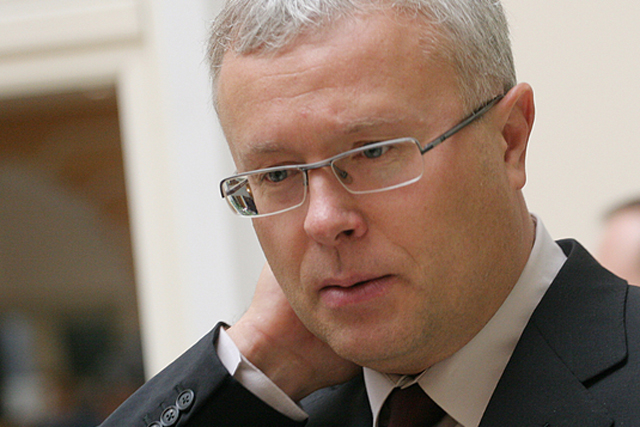 The list of the applicants reveals that London is likely to prove one of the key battlegrounds with a number of well-known players striving to grab the single licence on offer in the capital.

The London Evening Standard, whose TV channel would be called London Live, is competing against the proposition from former Channel 4 chairman Luke Johnson, called London8, which will be based out of Riverside Studios.

They will be up against YourTVLondon, which is backed by the high-profile former Conservative MP and London mayoral candidate Steven Norris. There are five London bids.
Alexander Lebedev believes his London Evening Standard, the free flagship London title, can be transferred to broadcast format, with print journalist working for the broadcast channel.

The disclosure of the list of applicants by Ofcom follows the opening up of bidding by the regulator for operators to set up their own local TV services across the UK.
The government last year announced that 20 towns and cities could get their own local TV station.
The government is hoping the TV services will resemble US-style local TV stations in cities including Belfast, Edinburgh, Cardiff, Leeds, Manchester and London.

In total, Ofcom has received 57 applications for the 21 licenses.

It has also received four applications for a 12-year licence to run a local TV multiplex, which will oversee the digital TV spectrum used by the operators.

The 57 applications feature a mix of established media brands along with lesser known hopefuls.

STV, which owns the STV and Grampian ITV licences, has applied for licences in Glasgow and Edinburgh.

Archant, the independently owned regional media business, meanwhile, has applied for a licence in Norwich.

A company called metro8, a British subsidiary of a Canadian company, has applied for multiple licences.

Ofcom will decide on successful applications in the autumn, before the new channels will be rolled out next year. Once they have been approved by Ofcom, channels have two years to launch.

According to Ofcom, the criteria for awarding the licences will include the programme proposals and commercial viability of the channel.
@johnreynolds10
Follow @johnreynolds10