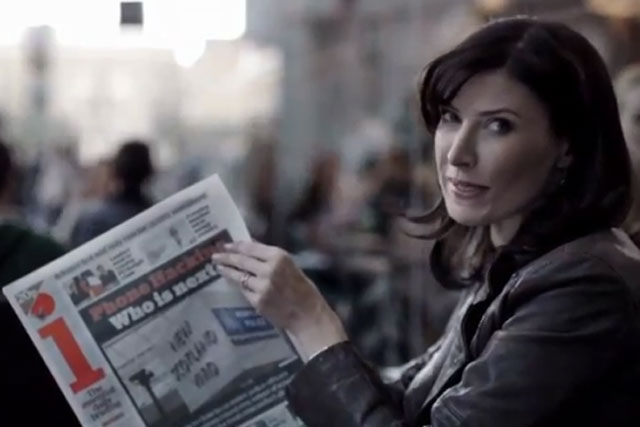 The marketing activity, which begins this month, also includes a deal between Starbucks and the Lebedev-backed title, with the coffee chain selling the i at 600 Starbucks locations.
The TV campaign kicks off this week and features the same TV spot as before, created by McCann London.

The TV ad will be aired on Channel 4, ITV, Channel 5, along with video-on-demand activity.
It will also be aired on student TV across 68 universities nationwide, as the paper seeks to build its presence in the student market.
Andrew Mullins, managing director of the i, has already spoken about making the i the newspaper of choice in schools and universities.
Mullins previously said: "The i is not a commuter product per se. We have been doing subs with schools and the feedback from headmasters has been positive."
As part of its bid to push the brand into universities, the i will begin a series of activities, including sampling and promotions on university campuses.
Additionally, 25 student ambassadors will be recruited across the UK to help oversee the distribution of the paper in universities.
Follow @johnreynolds10