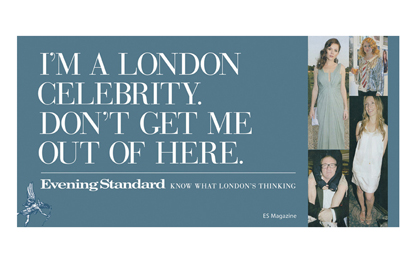 Sources close to the paper suggest that the relaunch, under the guidance of its Russian owner, Alexander Lebedev, and his son, Evgeny, is planned for Monday 11 May.

Editorial changes to the title, overseen by the new editor, Geordie Greig, are likely to involve a move to make the Standard politically unbiased and more pro-London and pro-Londoners in its stance.

This follows concerns that the previous owner of the title, Associated Newspapers, had turned it into a mini Daily Mail.

There will also be design changes aimed at making the title easier to navigate and an increased emphasis on integrating web and mobile content with the newspaper.

The Standard's new owners are also considering a major relaunch of the title's Eros loyalty card, with the likely introduction of Oyster card functionality.

Awareness of the redesign will be built with a £4.5 million media budget following the hiring of Walker Media to handle the Standard's media planning and buying.

A key part of the title's marketing plan is to drive circulation by increasing frequency of purchase by existing readers, as the Standard's owners attempt to win the hearts and minds of Londoners and make the title more than a distress purchase.

It's also trialling late evening distribution methods, including coverprice reductions.

Lebedev acquired a 75.1 per cent stake in the loss-making Standard from Associated Newspapers' parent, Daily Mail & General Trust, in February.

Its April circulation was down 1.26 per cent to 280,461.