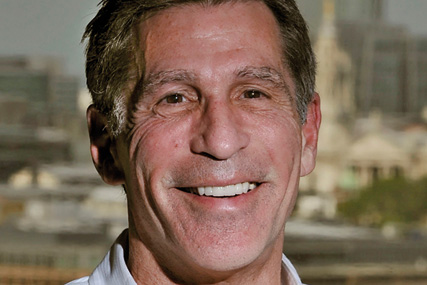 When the appointment of Lygo, then director of television and content at Channel 4, was announced, ITV said Bartlett would be staying with the broadcaster in an international role.
Bartlett was promoted to the content head role in June 2008, replacing Dawn Airey, who left to join Five, just two months after he joined from Fox Broadcasting as chief operating officer of the global content division.
In April, the newly-joined chief executive Adam Crozier said: "I am delighted that [Lygo] will continue to oversee ITV Studios' international interests, and will be an integral part of the new team."

Today, Crozier said as result of changes ITV was making to its global content business, Bartlett would now leave the company, along with director of global formats, Remy Blumenfeld.
Maria Kyriacou, currently senior vice-president of digital media distribution for EMEA at The Walt Disney Company, is to join ITV as managing director of global entertainment, ITV Studios.

Kyriacaou will be responsible for maximising the financial performance of the Global Entertainment division, overseeing all sales and distribution strategies on a global basis.

Crozier said: "A key part of the transformation ITV will go through over the next three to five years is the strengthening of our international content business. We are putting together a senior team within ITV Studios to lead the division through this vitally important period."

He added: "Kevin Lygo, Maria Kyriacou and the soon-to-be-appointed chief operating officer, will help lead the ITV Studios transformation process for the long term."