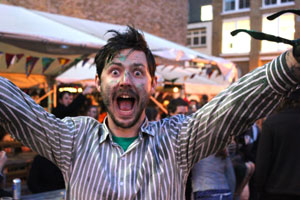 The festival will now be creatively controlled by the public, with more than 600 'backers' pledging money to retain the event's independence.

Backers will get a place on the festival's board of directors, the Campfire Cabinet, which will make key creative decisions about the way the event is run.

The festival was founded by Lee Denny in 2006. He said: "Most crowdfunding projects give very physical rewards. We took a risk by going further and offering creative involvement – we're delighted that over 600 people have jumped at the chance. I can't wait to have them all involved in building the most unique festival in the world."

Noisettes, Delphic, King Charles, Friends and Clean Bandit will perform at LeeFest 2013, which is taking place on 12 -14 July at Highams Hill Farm in Surrey.

Read our analysis of festivals using crowdfunding as a form of raising capital in the May issue of Event magazine. You can get it by by subscribing here.
Follow @rachelbullevent