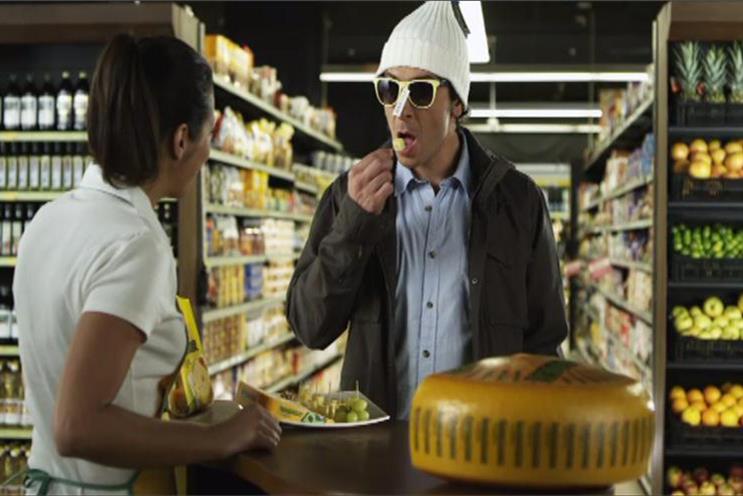 The cheese manufacturing group – which produces brands including Babybel, Boursin and the Laughing Cow – has worked with agency Y&R to create an updated ad to promote Leerdammer Toastie slices, which launched in May.
The 20-second spot will run from 21 October to 24 November alongside a PR campaign, according to Leerdammer senior brand manager Ralph Hobbelen.
"We are now fine tuning the activity, but it will include reaching out to magazines with competitions, engaging with bloggers, and an on-pack activation giving a money back guarantee," said Hobbelen.
The new ad brings together creative from Leerdammer's 'Incognito' campaign, first aired in September 2012, with an additional push for the brand's Toastie slices, which, according to the ad, have a richer, creamier recipe for melting when heated.
The ad shows a man visiting a supermarket sample counter in a range of disguises, to get more tastes of Leerdammer, and includes the strapline "Try Leerdammer, love Leerdammer".
Bel UK marketing director James King said: "The launch of Leerdammer Toastie earlier this year is part of our strategy to encourage new, complementary usage occasions that will bring incremental growth to Leerdammer and to the natural slices category as a whole.
"As the weather turns colder and hot snacks of course become more popular, the time is right to raise awareness of Leerdammer Toastie with this fresh burst of TV advertising."