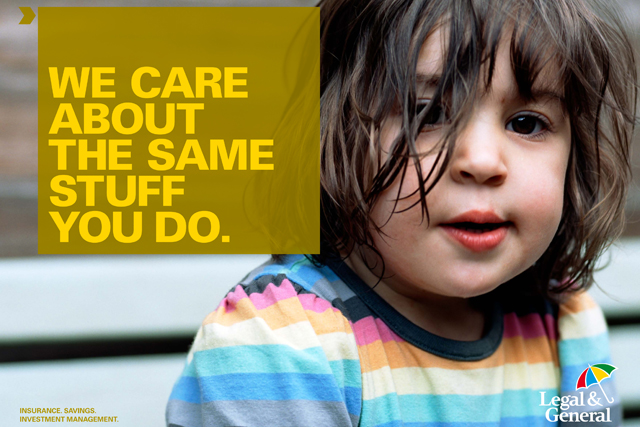 The company is understood to be gearing up for its biggest direct-to-consumer push in several years, using a combination of direct marketing and digital activity. It aims to more aggressively promote its 'Every day matters' brand strategy, unveiled in 2009.
Legal & General has been working with branding agency Smith & Milton since 2007 to create a single brand positioning across its customerand broker-facing businesses.
Its 'Every day matters' strategy is based on the importance of its products in helping customers on a day-to-day basis. Marketing materials such as brochures also aim to better reflect customers' lives, including the use of 'unsanitised' images.
Having spent the past few years working to engage the company's 6000 staff with the positioning, which cost £4.8m to develop, the aim is to improve public brand awareness.
Legal & General's head of brand and websites, Richard Nunn, said it is important for it to promote the contribution it makes to consumers' lives. 'Our organising thought of "Every Day Matters" is central to our business strategy and is the platform to drive cultural change, so that when we do business we think about the things that matter to people every single day,' said Nunn.
He added: 'We understand real lives and moments that matter to our customers each and every day and we don't attempt to filter reality or tidy it up around the edges in our visual identity. We're aware of the customer we're addressing, and we reflect their lives back to them so that they can see that their needs are at the heart of our business.'
When asked about Legal & General's brand, chief executive Tim Breedon has previously stated: 'A question such as "What does Legal & General do that's different from other providers?" generally leads to a puzzled silence. I'd like to change this. I would like to create a meaningful brand aligned with our business strategy.'
The change in strategy is partly driven by forthcoming changes to the law, which will mean independent financial advisers must declare any commission they receive from financial-services providers. As a result, brands in the sector are more eager to raise awareness among consumers.